Talking about Buriram, some of you may think of some ancient castle like Pra-sart-hin-Pa-nom-roong or Buriram United Thunder Castle football stadium and Buriram's Chang International Racing Circuit. Even I only knew all those if someone mention Buriram, those just pop in my head. But yes... we know that a big province like Buriram shouldn't only has kind of those. So today I'm going to introduce some more-than-ever of Buriram that you would want to visit by yourself to see if what I'm going to show you is true!
I had a chance to attend in TAT(Tourism Authority of Thailand)'s campaign. They are promoting these 12 provinces of Thailand so people get to know them more. We have 12 teams and I'm in one of those, actually, I'm the leader of the team, yes! We blindly picked the card and got Buriram as our province. At first, we didn't even know where to start. So we tried gather information from everywhere we could. And with helps from everyone, we have what-we-think-is-enough information to get going. But yeah... our 6 days trip didn't even cover it all! That's how big and great Buriram is!
Buriram is one of the big provinces in North-eastern(so called E-sarn) part of Thailand. Buriram บุรีรัมย์ means "A delight ful one" and it's well known these days thanks to what I mentioned above, Pra-sart-hin-Pa-nom-roong ancient castle, Buriram United Thunder Castle football stadium and Buriram's Chang International Racing Circuit. And more of that is to be found out!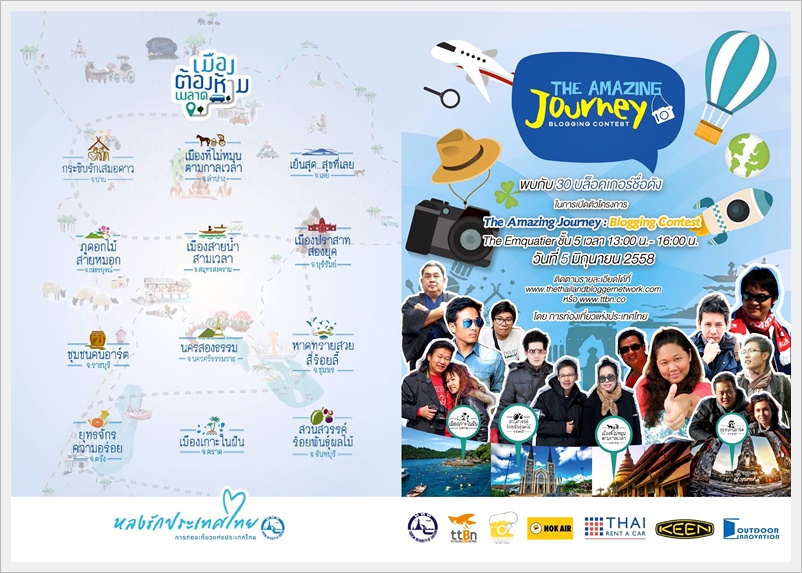 And let me introduce my teammates. There are 4 persons in my team which are me & Cash my husband from PIM's Kitchen, Pach from Tiny Chef - tinypach.com and Ong from Go Travel Photo. We are on budget so we planned almost everything from scratch so we can take it easy in the trip days. Our goal is to have fun with our friends and write everything we experienced from the trip. So we agreed that we will take 6 days straight together.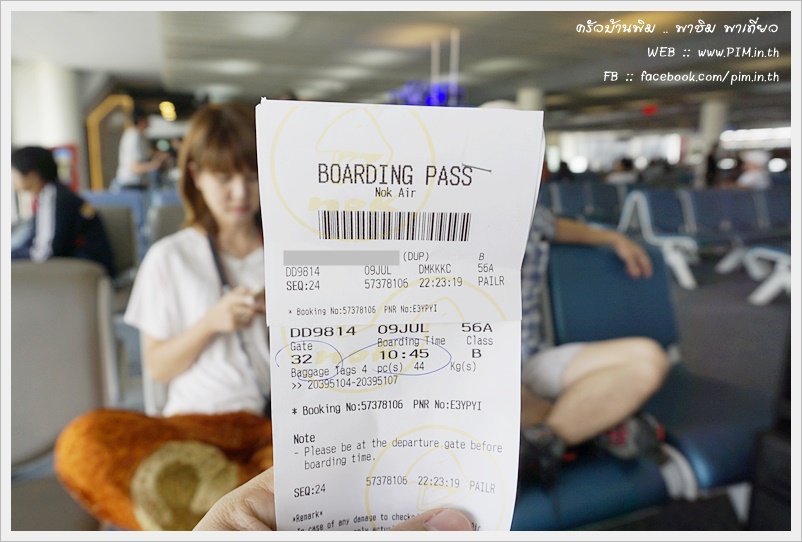 We left Bangkok by plane to Khon-Kaen on 9th July. Thanks to NokAir for your support so we get to fly. Then we get a car from our sponsor "Thai Rent A Car", they provided us a Mitsubishi Pajero Sport so we can go anywhere we want. (They don't have one at Buriram so we had to fly to Khon-Kaen first) We would like to give big thanks to our sponsor for all your support that made our trip easier. We really appreciate it a lot.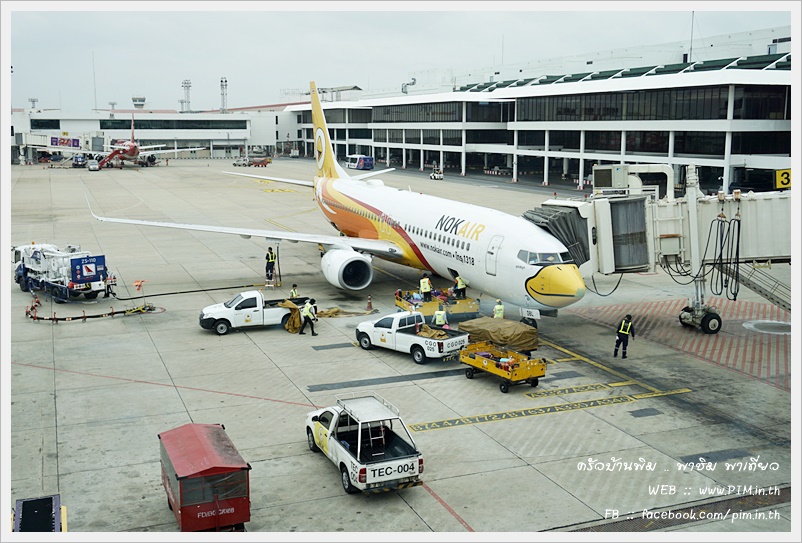 (I took some sky shots for you guys to enjoy too.)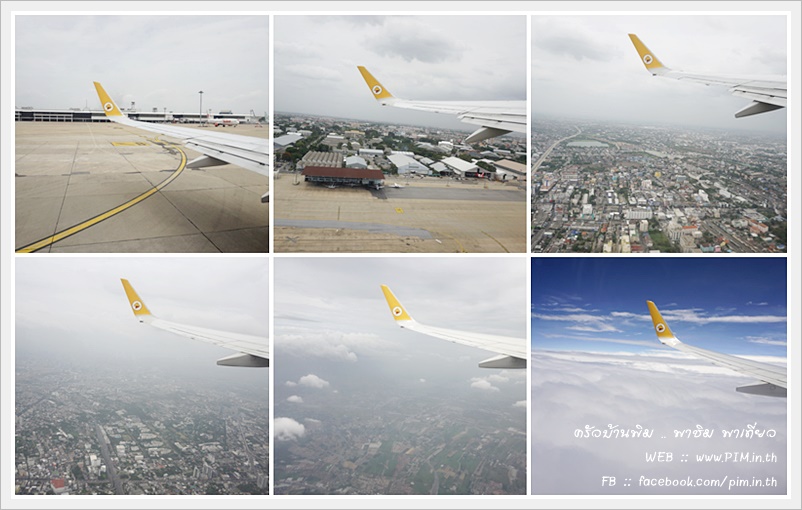 It took 50 minutes from Bangkok without any delay and here we are! Khon-Kaen!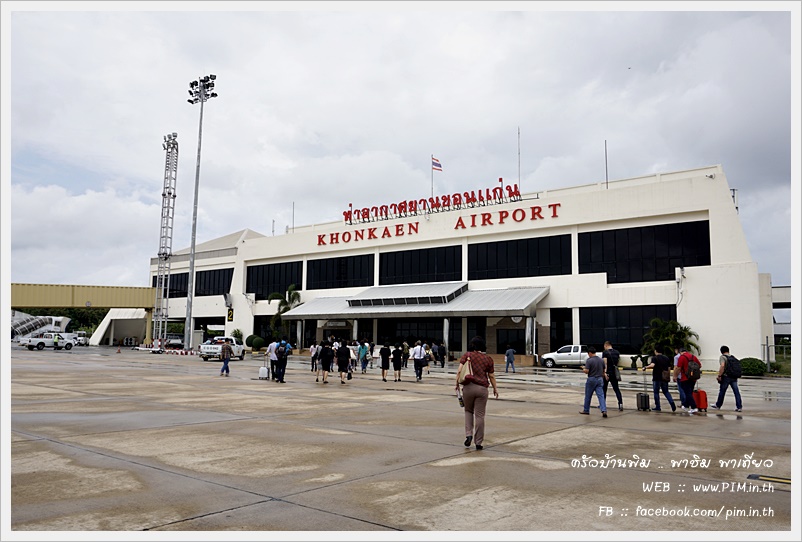 Then we collect our stuffs which we will used for 6 days include our cameras, yes, we have like 5-6 big bags for 4 persons in this trip.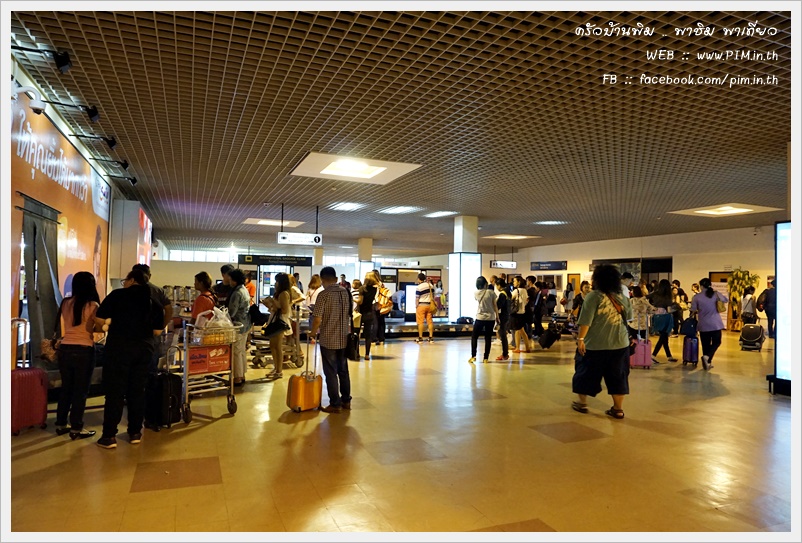 Now, it's time to get a car!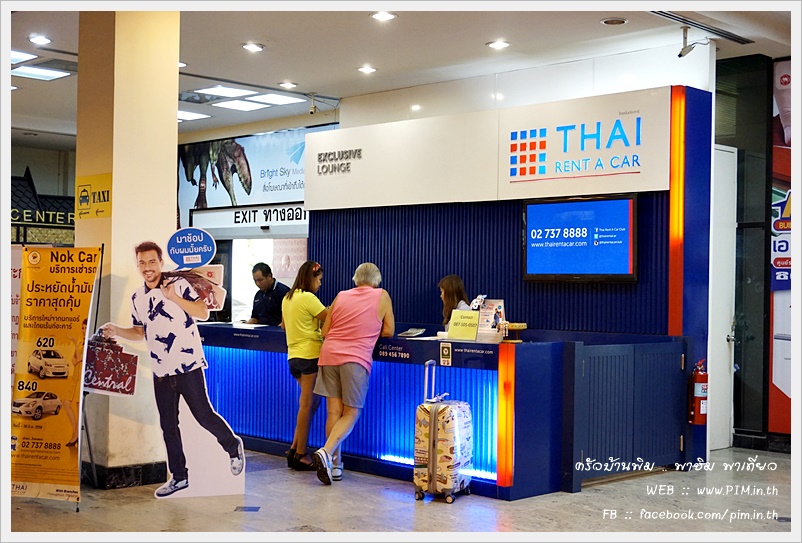 Thai Rent A Car has a variety of cars for you to choose. Prices are vary, up to your choice and how long you would use the car.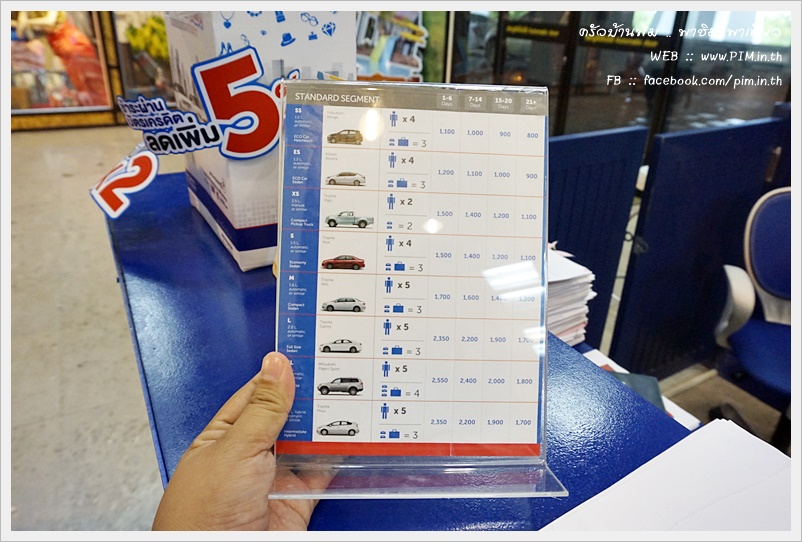 Thanks to Thai Rent A Car! We get this one for 6 days.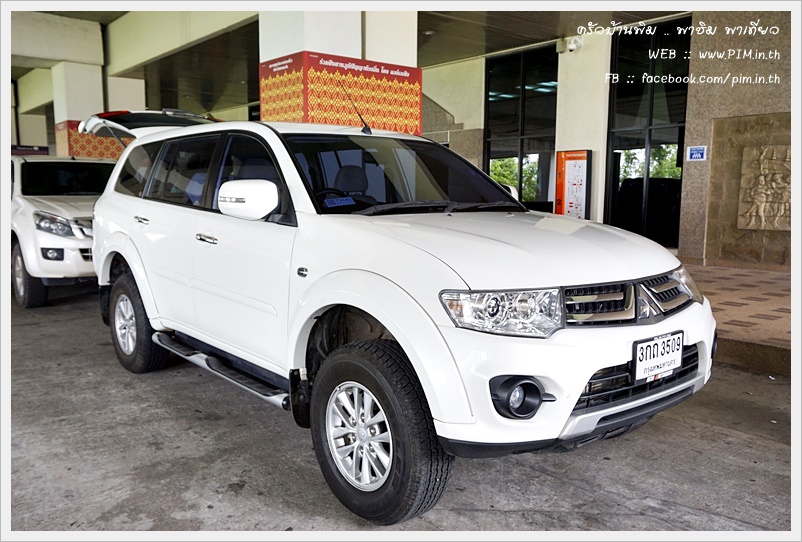 And thanks to this thing, our belongings don't seem to be a problem.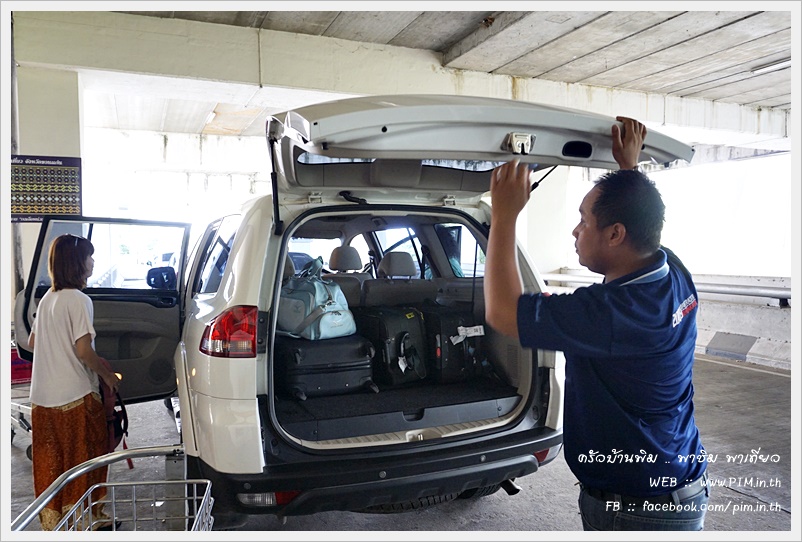 Now it's time to get going!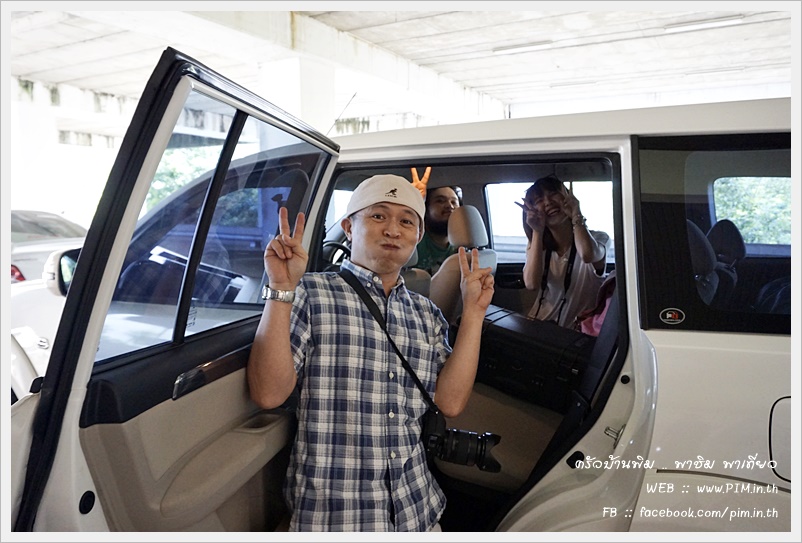 At first, we planned that we should go straight from Khon-Kaen to Best Western Hotel in Buriram. But yes, with our empty stomach, some street food would be good. So we took a break at this point. If you go en route from Khon-Kaen to Buriram, just after you got to the highway at Khon-Kaen, seek on your left, you'll find this street restaurant.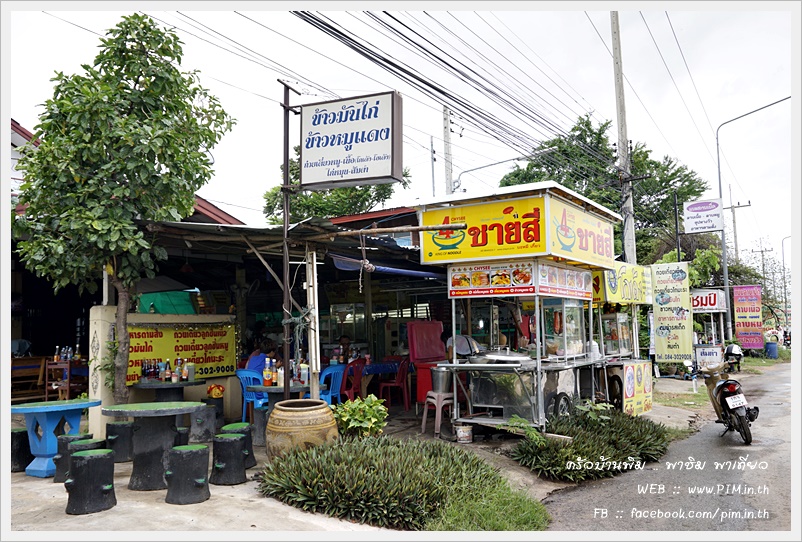 They have one of Thai most popular street food "ชายสี่" or "Chie-see" noodles. This one is mixed with Thai fast food kitchen too.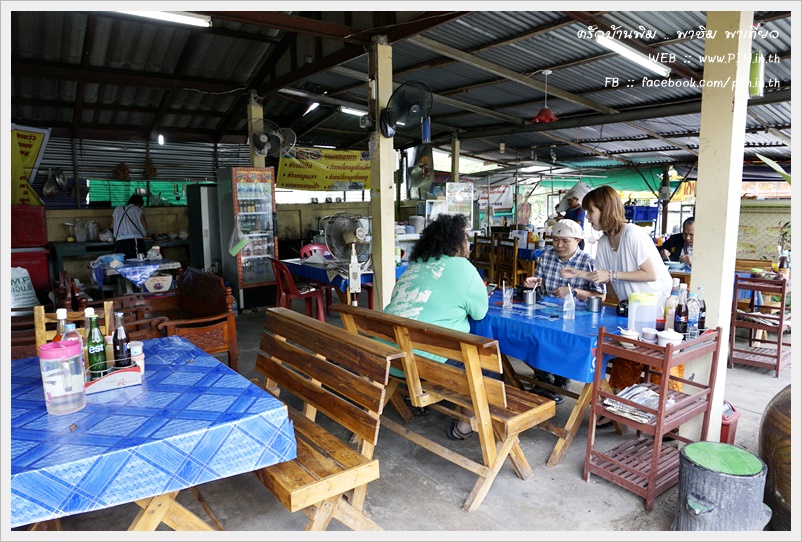 I didn't expect too see this much from their menu. They have varieties of food like Som-tam, Kao-mun-gai, Kao-moo-dang, Wonton noodles, Thai fash dishes like Kao-pad-gra-pao and a variety of e-sarn food.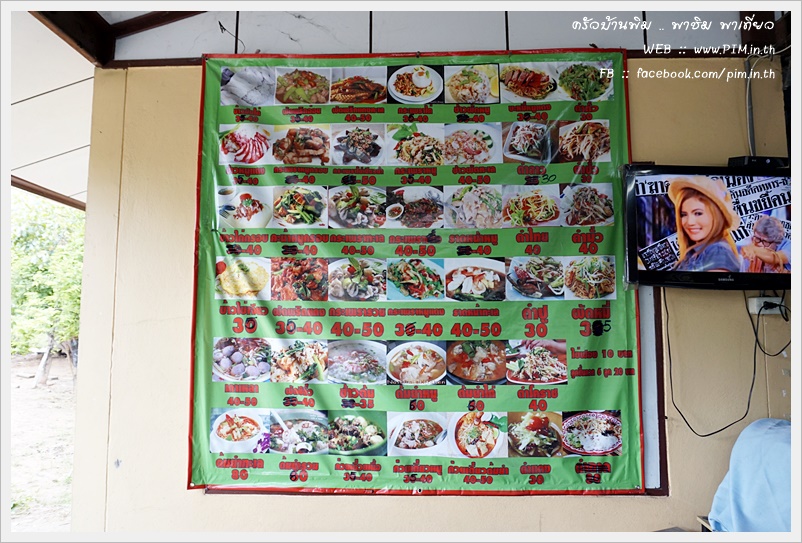 And we didn't expect it to be this good either. But wow... they made good food. Good food can be very very energetic for travelers like us or just everyone. You eat good food, you can go just anywhere because that makes you happy.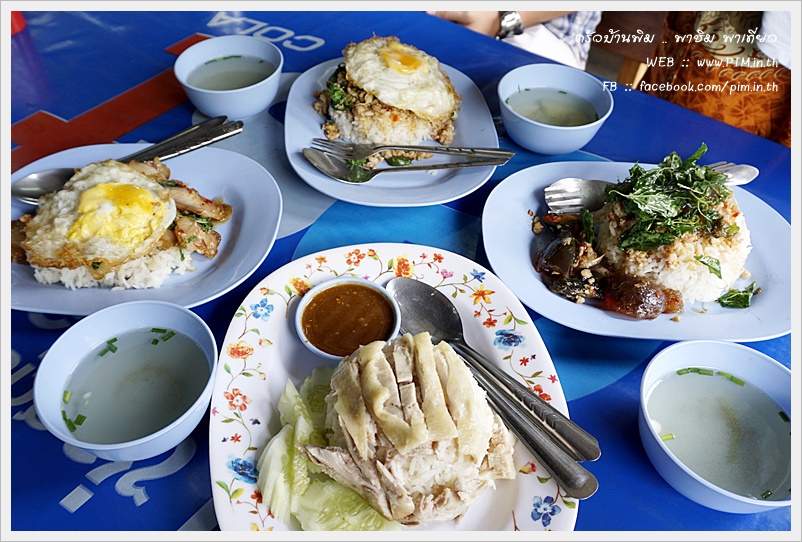 And look at this Chicken-Rice(Kao-mun-gai). It was one great Chiken-Rice if you ask me. I recommend this street restaurant, it's cheap & good, all these just for 165 Thai Baht and that's for 4 person!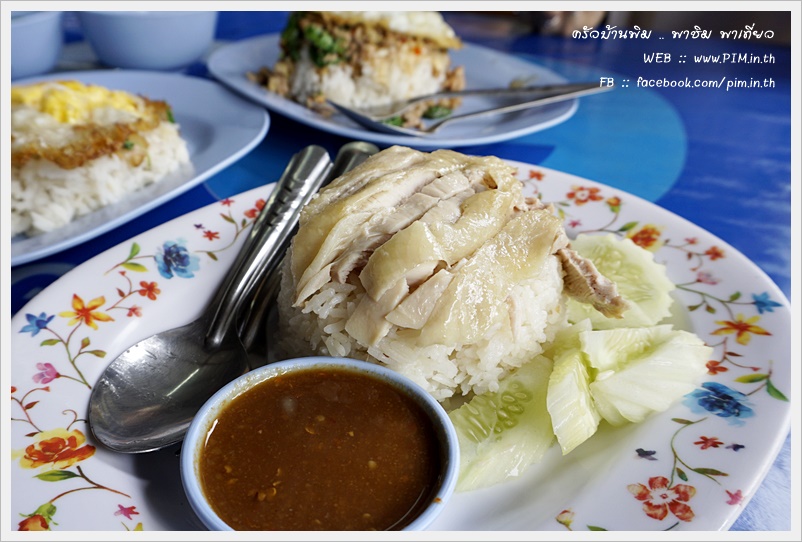 Got filled. Now it's time for our next destination, Best Western Hotel, Buriram. Google Maps told me that it's 2 hours and 30 minutes from here. Thanks to Google, we can go anywhere we want.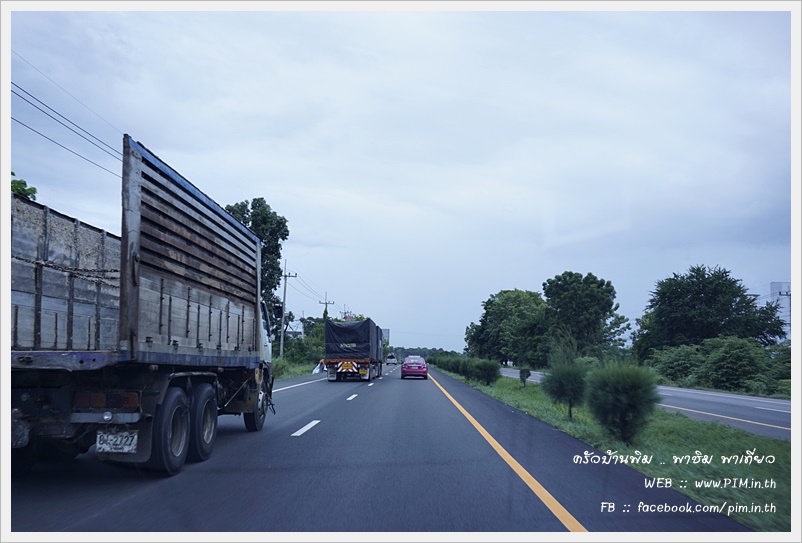 And yes... in a tropical country, you expect no more. It's the rain! We were really worried if our trip will be full of rain. And the rain has welcomed us hard and cold. We thought we would arrive at our hotel at 3:30PM but with this bad weather, we got there at 5:00PM. Thanks to our flexy-plan we had no strict timeline so it's okay.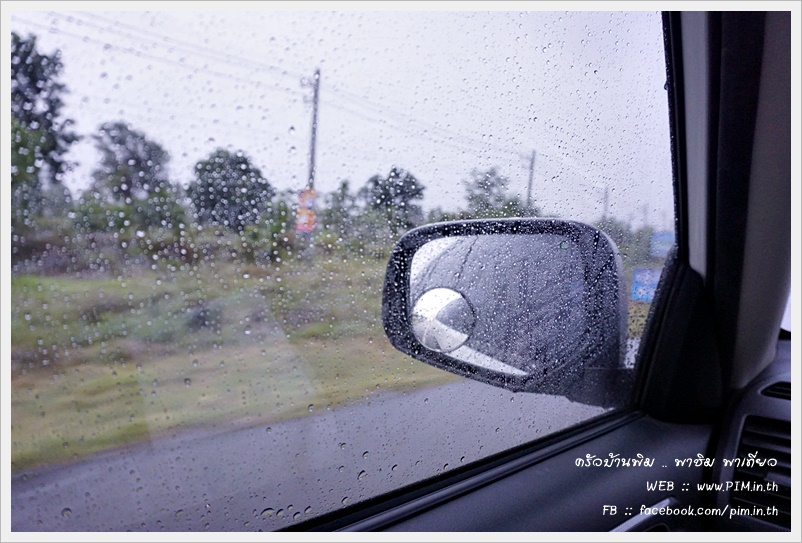 5:00PM
We've arrived at Best Western Royal Hotel located at Jira Road in Buriram city. This is one good looking hotel and it's not that far from the Nightbarzar and the famous Sor-ground walking street. And there is a sushi bar just a couple hundred meters away that's open til late.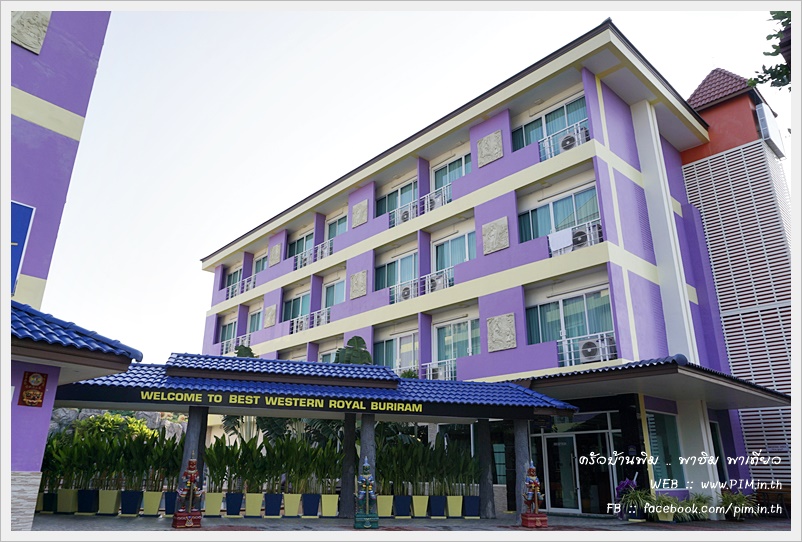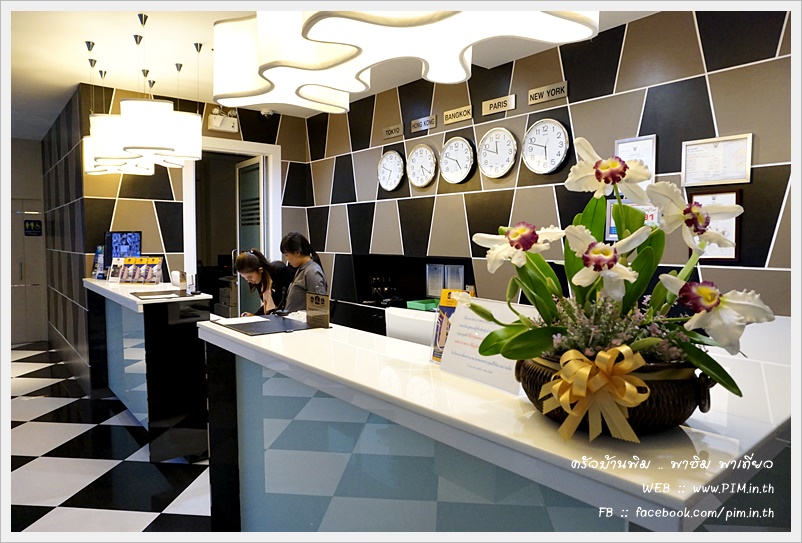 The price per night is only 1,xxx Thai Baht. They have all neccessary stuffs you would ever need, nice view & a pool. You'll have a good night's sleep here.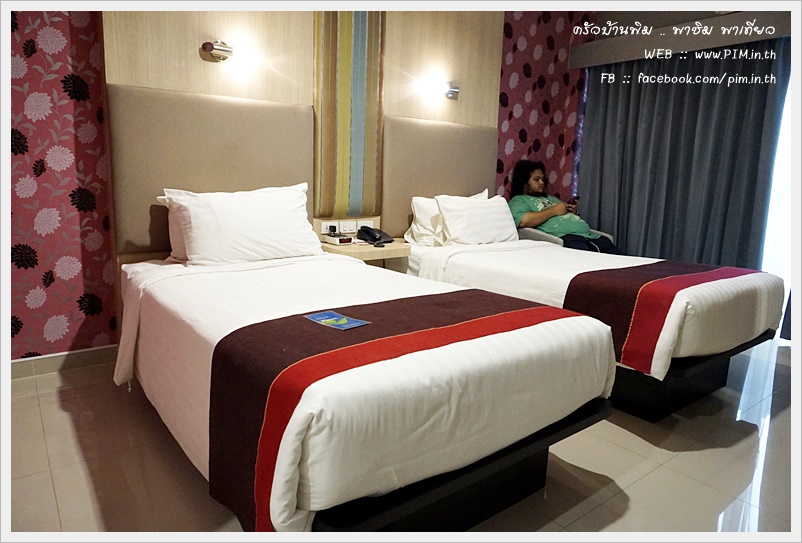 Let's take a look around.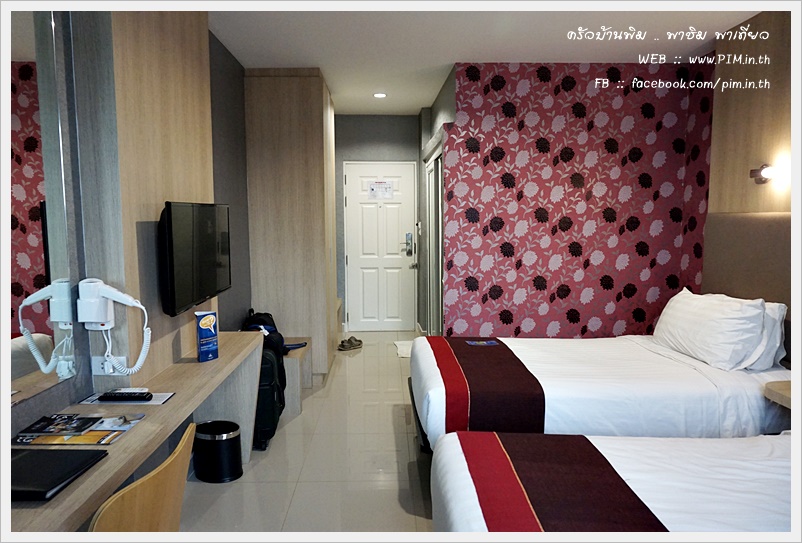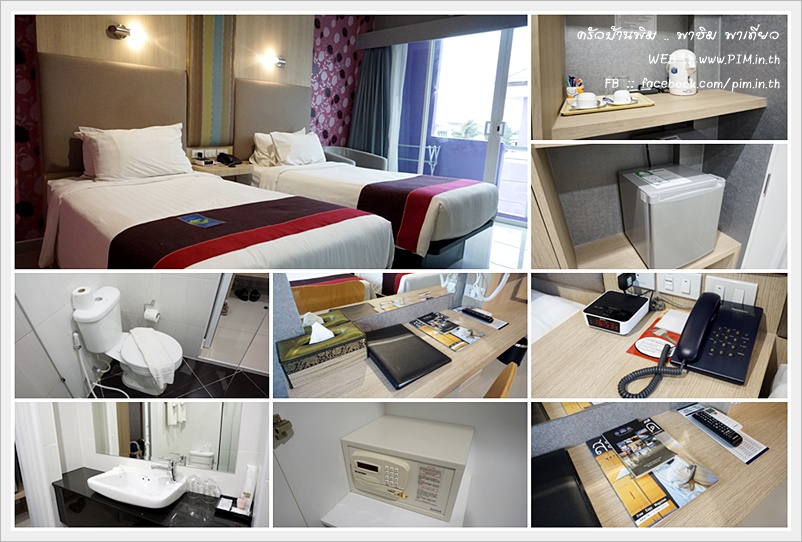 We took half an hour refreshing ourselves and we realized it's time for our precious dinner!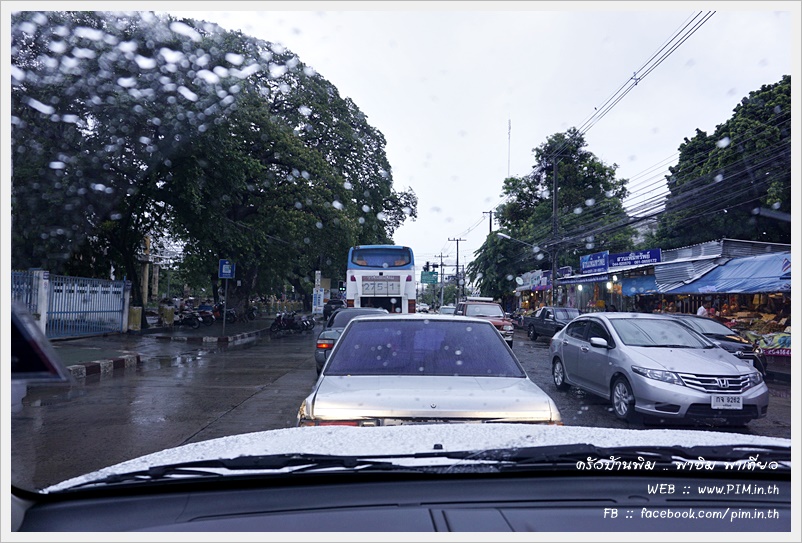 Here is Buriram's central market or Nightbarzar, oh yes, they do have varieties of food.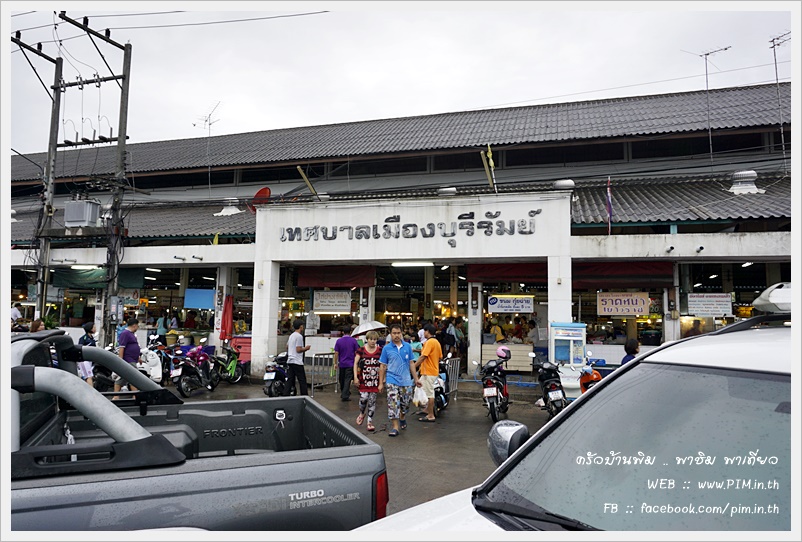 By varieties of food, I really meant it. You'll find many type of Thai food here from Hors d'œuvre(orderves) to heavy main dishes and you can even get desserts & drinks from food stalls here too.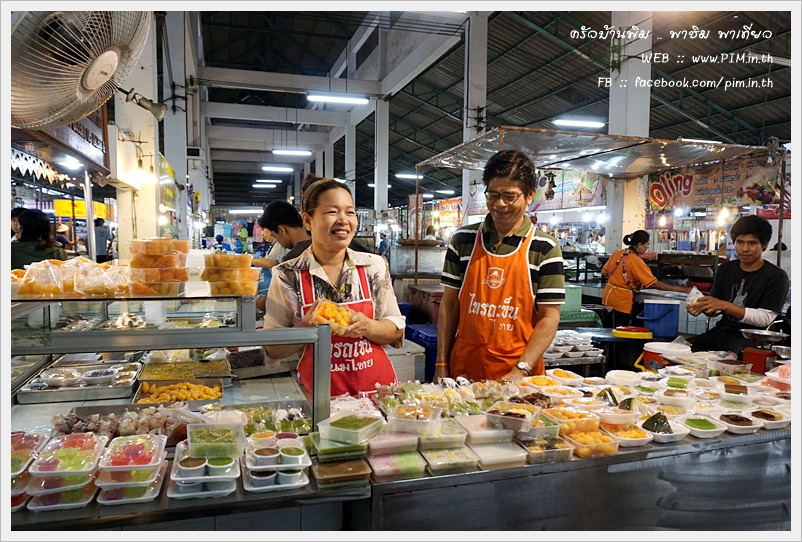 We got more than 10 of Thai desserts here. They just look too good not to get one.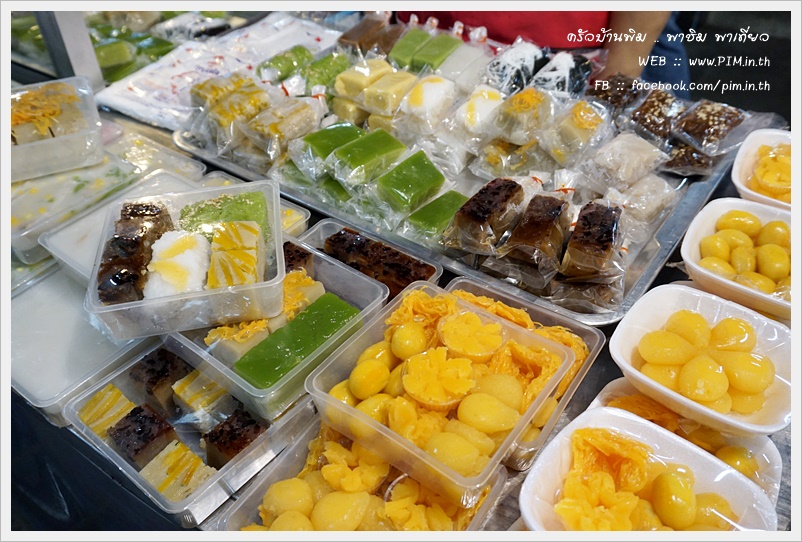 The smiles... yes... that's what you expect when you're on a journey here in Thailand.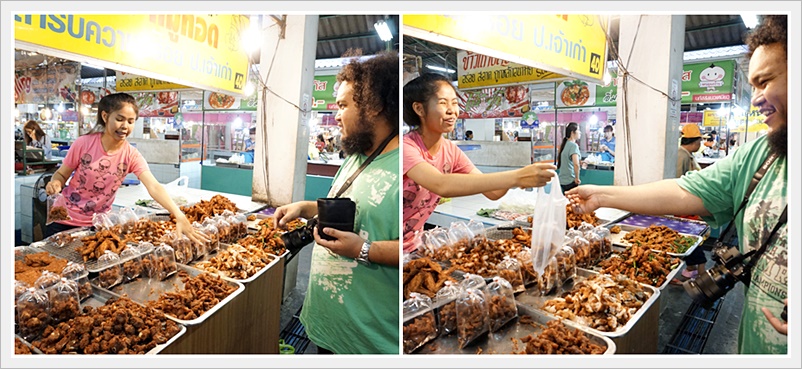 We did our homework and this one is one of the recommended food stalls. They serve "Yum-nam-sook" or "ยำแหนมสุก" in Thai. It's basically a spicy-salad but mainly with Nam as the base and you add stuffs up to your need. And Nam(แหนม) is usually made from ground pork, salted and wrapped tightly and eaten slightly fermented, and it usually is RAW. Yes, we usually eat it RAW or you just cook it the way you want. But this one is different. Nam-sook actually means cooked-Nam, they use cooked pork instead of RAW pork in making Nam. I don't know how they did that and get it fermented and still tastes this good. This is one of the Must-trys for sure.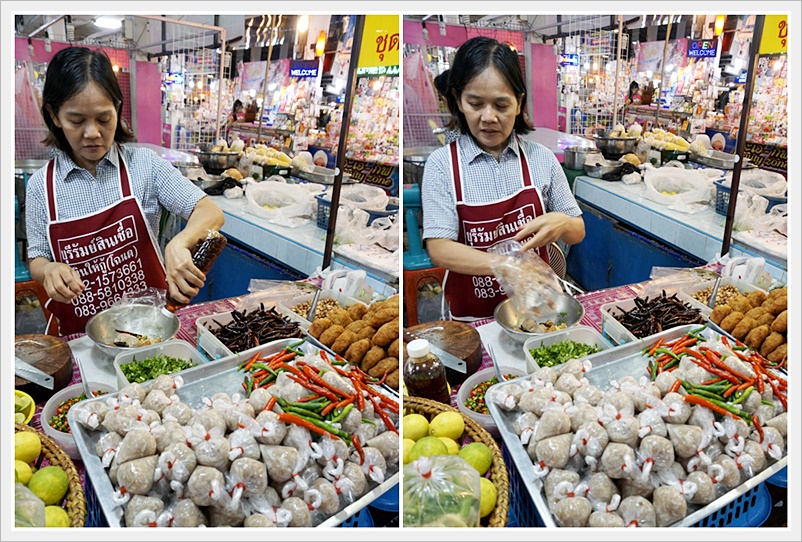 Only 35 Thai Baht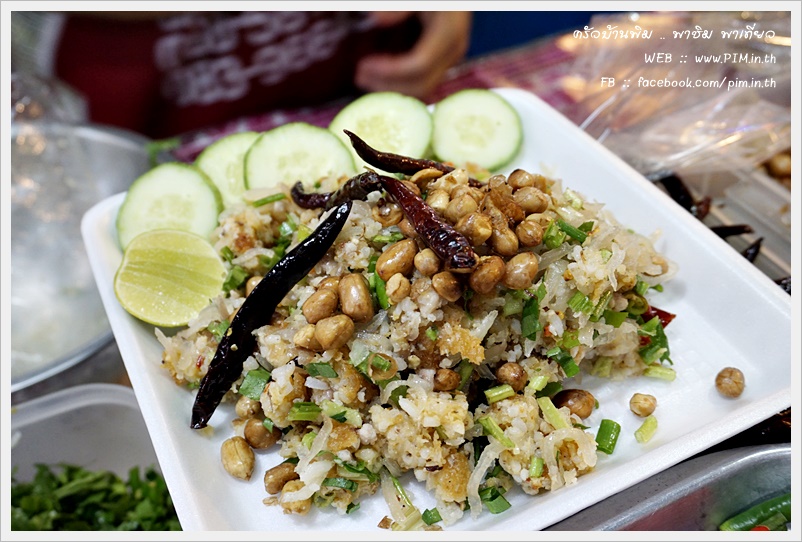 And this is one of the most recommended food here called "Pad-Thai Tom-Dee". Tom-Dee means a couple of woman-woman, this couple has the thing openly as you can see, they even made it the name of their Pad-Thai shop. And they said this one is a must-try if you got here. So yes, we tried.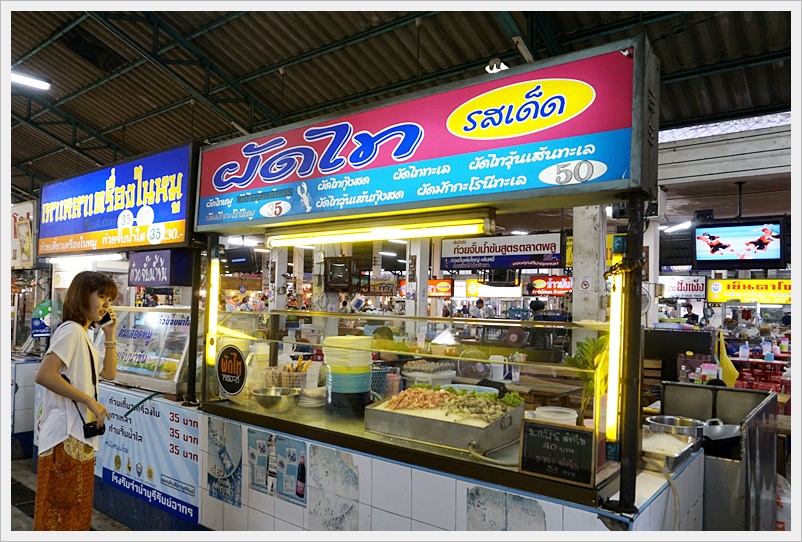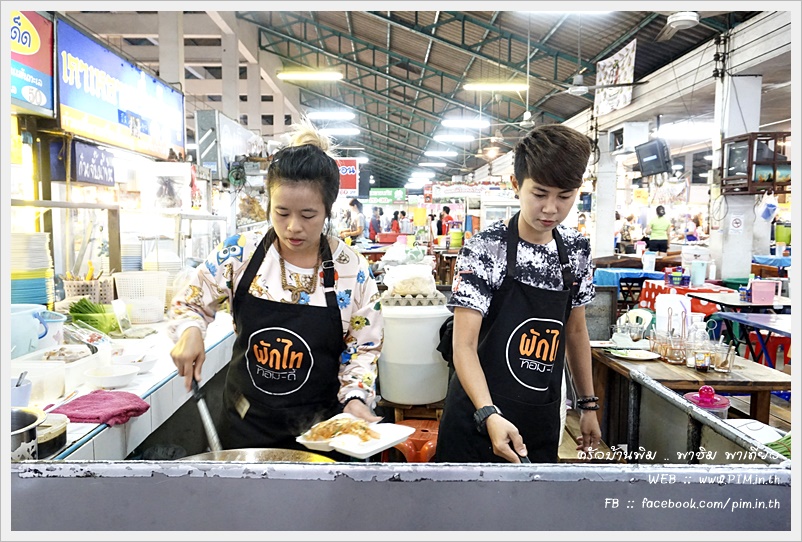 They have many type of Pad-Thai, you can choose which meat you want or even seafood, they even have magaroni as an option too, and that's not all they have. You'll have to come here to see it yourself.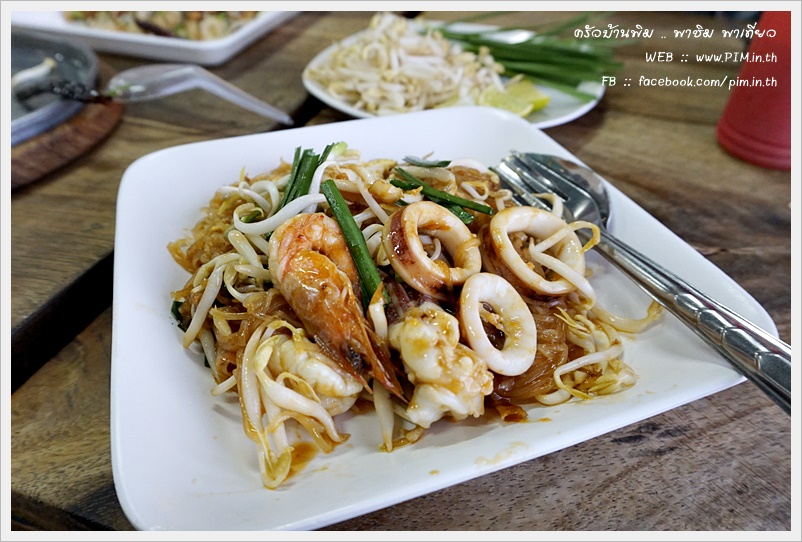 And this is the first time we actually try "Pad-Thai Moo" which basically is Pad-Thai with pork. We don't usually eat Pad-Thai with pork or anything, just shrimps and prawns or without any meat.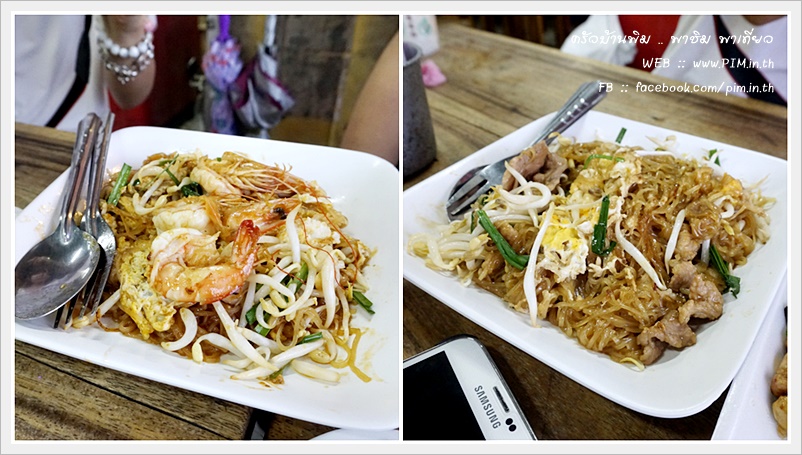 And my husband(it's actually me, the English translator haha) ordered Hoy-tod(friend-mussels) which is like erm... how would I explain this one. It's like you make an omelette out of flour mainly with egg ontop and then top it with Asian green mussels or oysters, usually with green mussels, but my husband went for oysters this time. And we eat it with a special dipping sauce made for Hoy-tod, sometimes we eat it with chilli sauce too.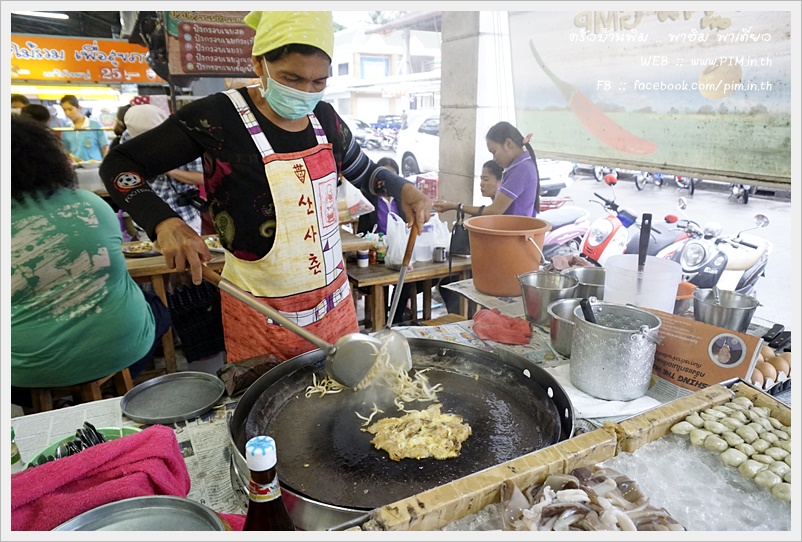 There you go, a dish of Hoy-tod. This one is very crispy but fluffy on the inside. Oyster isn't that tasty when it's cooked but you can't blame us for that, we live next to the sea, so we simply eat it as many ways as we want. Oyster is at its best when you eat it RAW.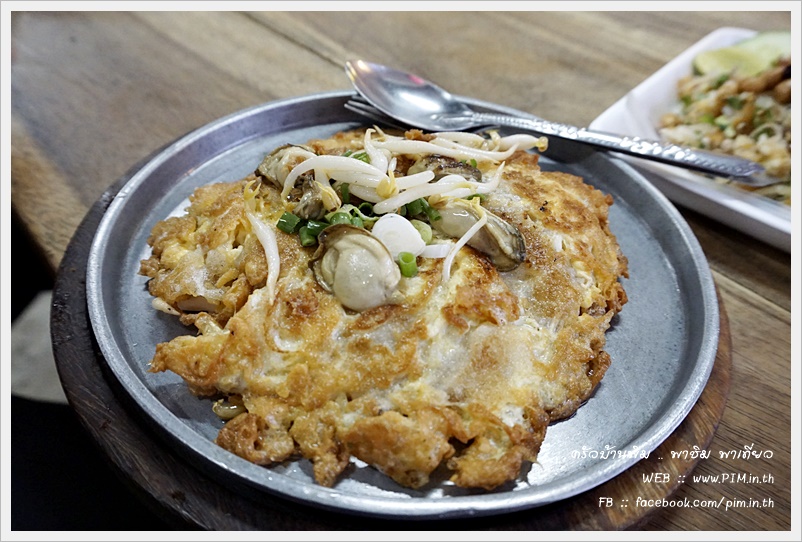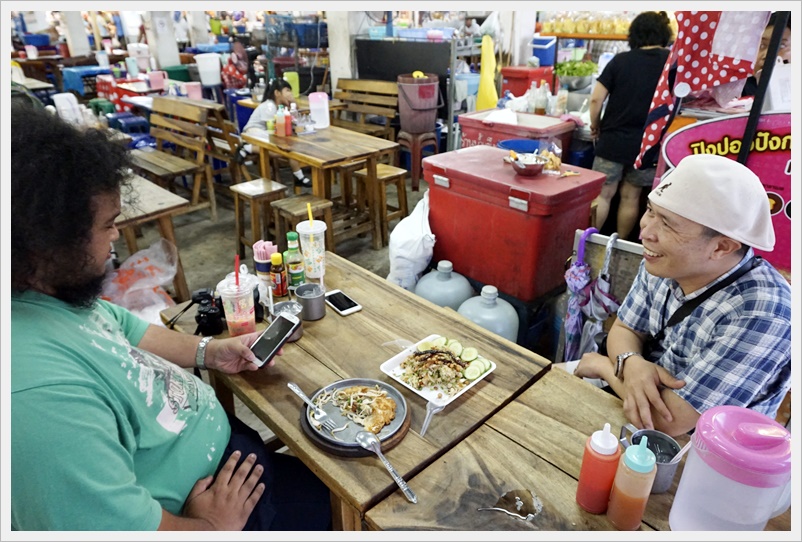 And here is another Thai desserts bar called "Naang-Rong".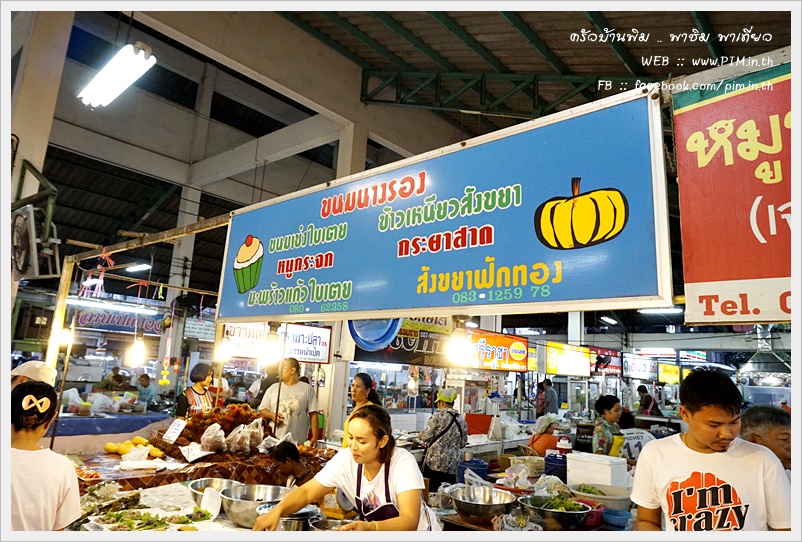 Interesting, isn't it? They have some Thai desserts that we don't usually see at any ordinary desserts bar. And I really love these a lot. On the left, sliced coconut dipped in coconut-sugar. And some small portions of Chinese sweetmeat on the right. You don't usually find this even at some famous walking streets in Thailand.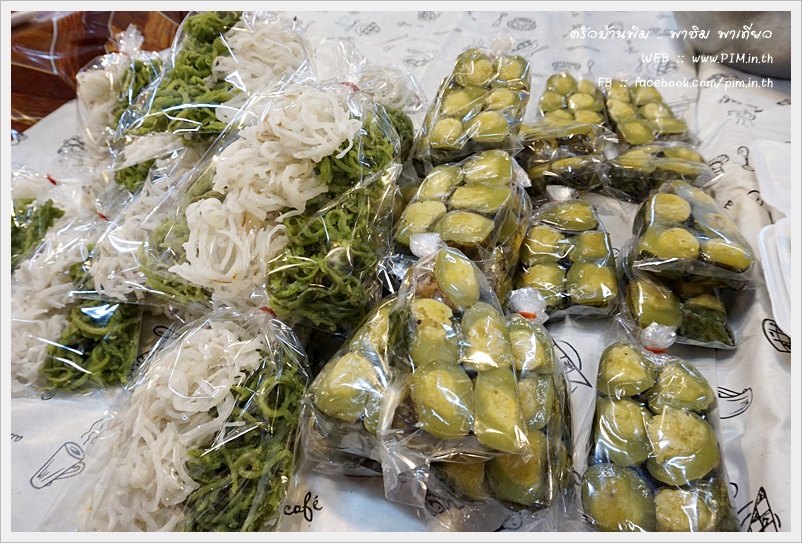 And we kind of heard that there's an old Nightbarzar full of food stalls. So we went there and here it is. They said there is one famous Thai dessert stall. Yes, we tried it just again to see if it's true.(that's just another excuse just to eat another dessert haha)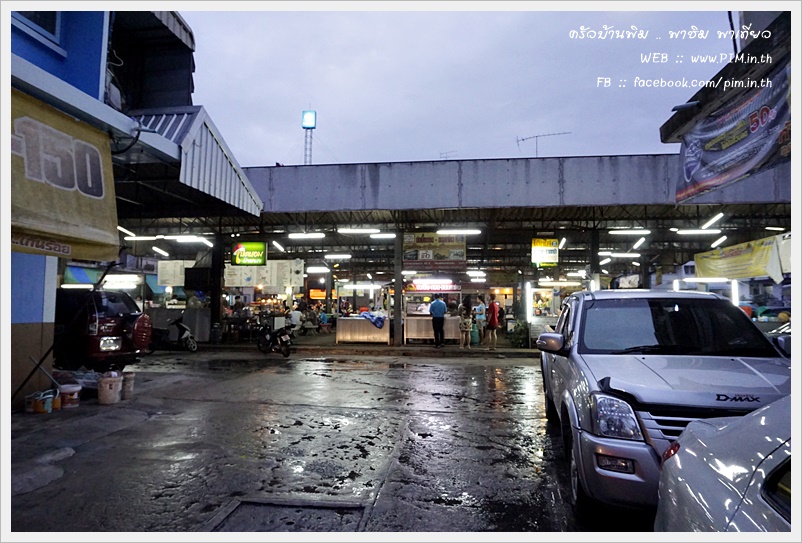 This dessert stall sells "Tao-suan" or "เต้าส่วน" in Thai. Tao-suan is steamed-soybean boiled in light-syrup and topped with coconut-milk. You don't even have to seek for this dessert stall, just seek for a group of people in queue, that's your Tao-suan stall.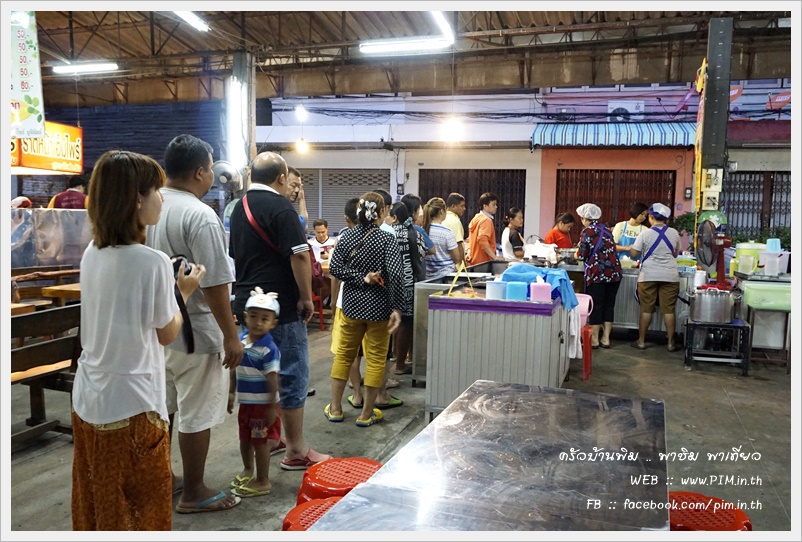 As you can see, they really are Tao-suan specialists. Yes, they only sell Tao-suan. They use 30 kilograms of soybean everyday. They are open from 4PM to sold out and that's usally 7-8PM.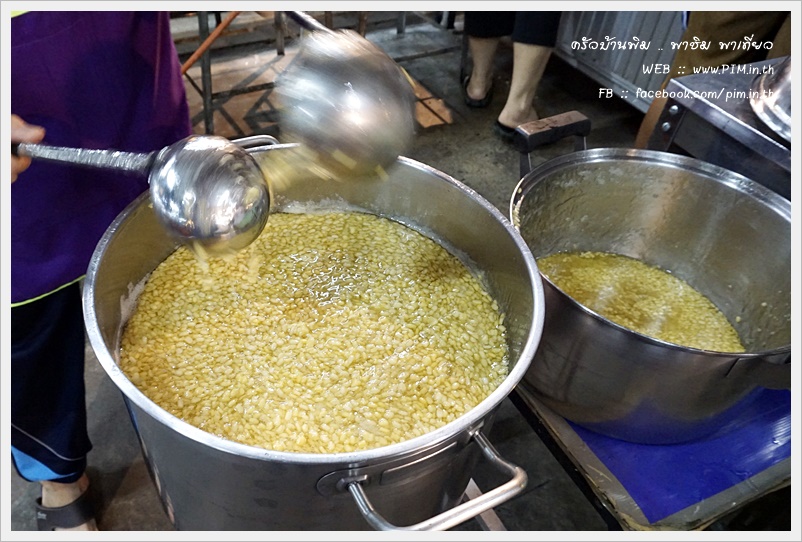 Yummy!
(Only 20 Thai Baht for this Tao-suan)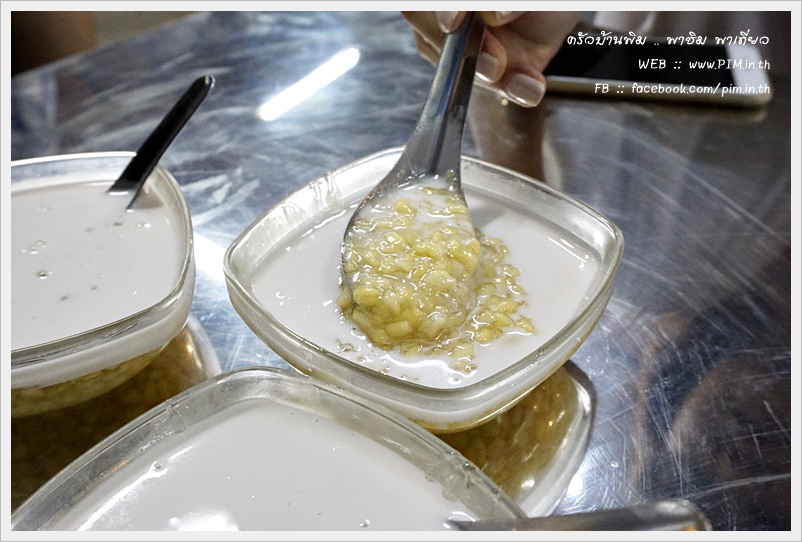 Before we go back and get a good night's sleep at our hotel. Let me introduce you one more fries stall. They serve spring roll and some sort of the same kind. And they've been doing this for more than 30 years.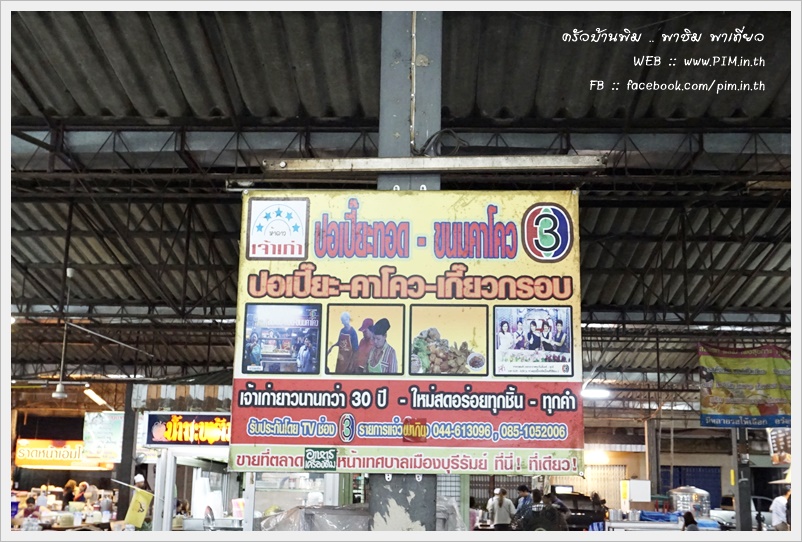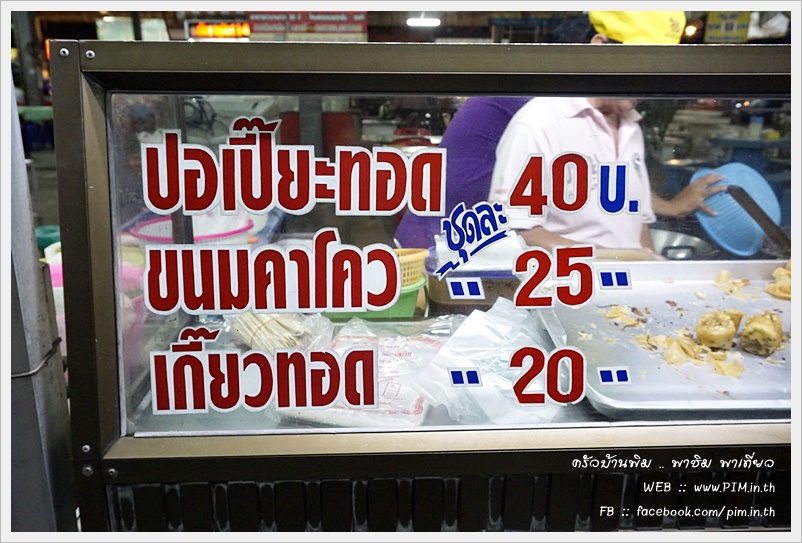 They do this fresh and always with new vegetable oil.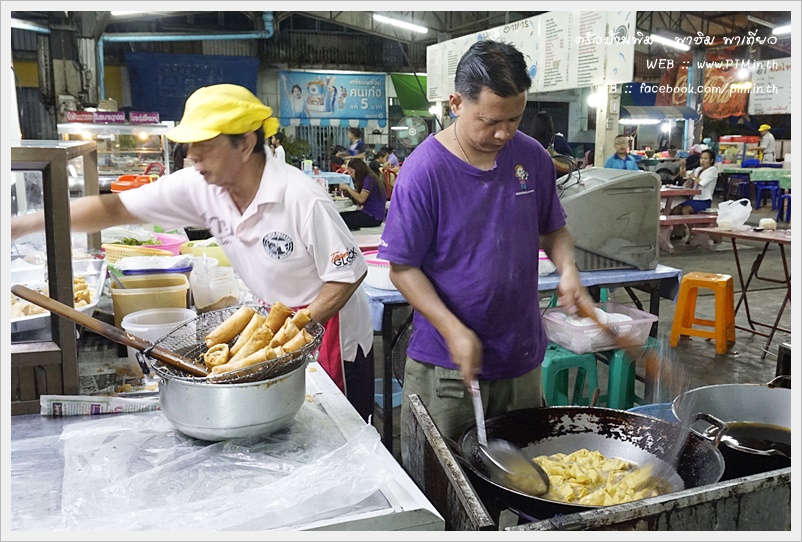 Only 20-40 Thai Baht per portion. This absolutely is everyone's food.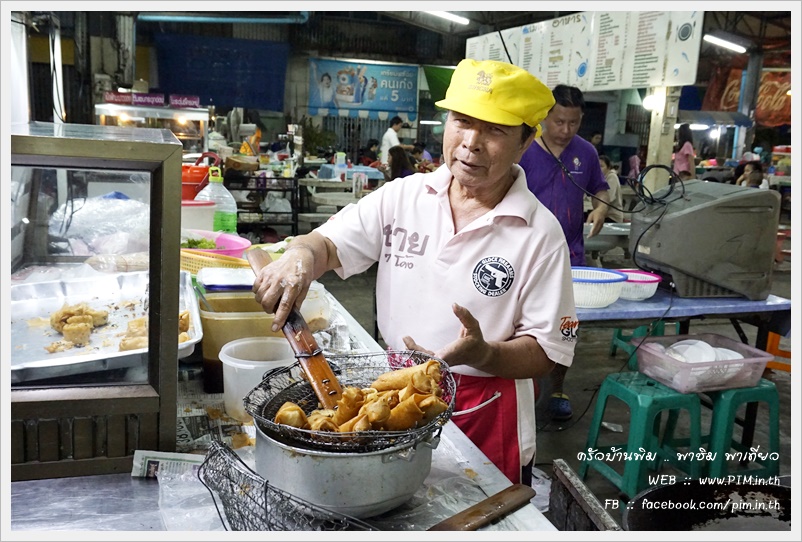 Unfortunately, we only have full stomachs here. I really wanted to try it but I can't take anything anymore at the moment.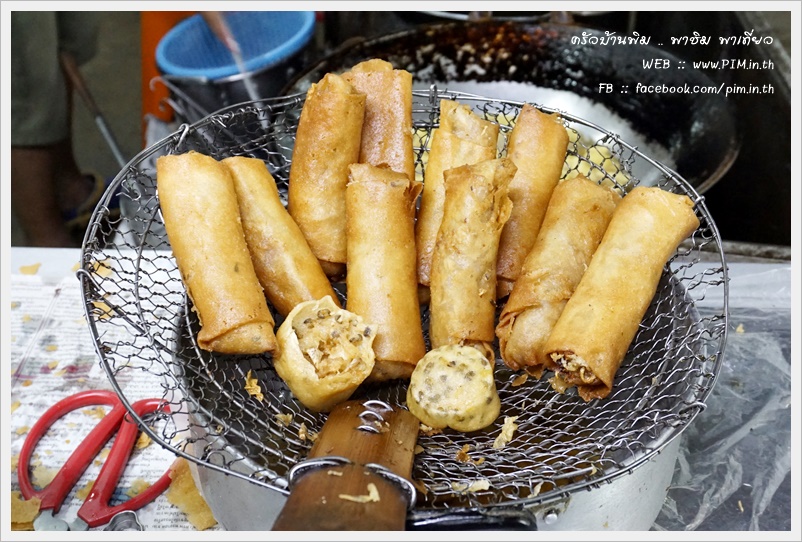 And that's the first day, more like less than half a day but sure was fun. You wouldn't want to read about how I sleep anyway haha. So
See you again in day two!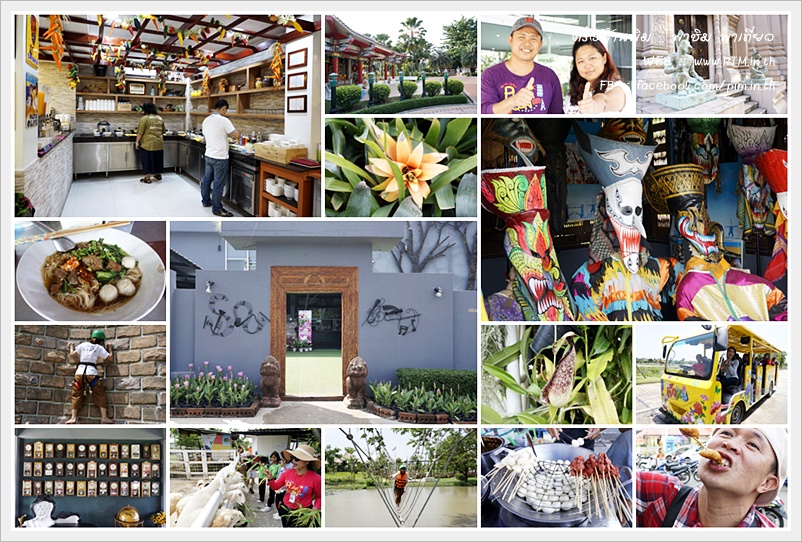 ---
It's possible for us to have such a great beautiful trip thanks to the sponsors that had supported us til the end.
We really appreciate all the efforts and supports from our sponsors.
Thank you NokAir, Thai Rent A Car, Keen, Outdoor Innovator and Tourism Authority of Thailand that made this happened.