Here comes the final day. We had a good night's sleep at Phanomrung-puri hotel. It's 8AM right now and it's time for breakfast.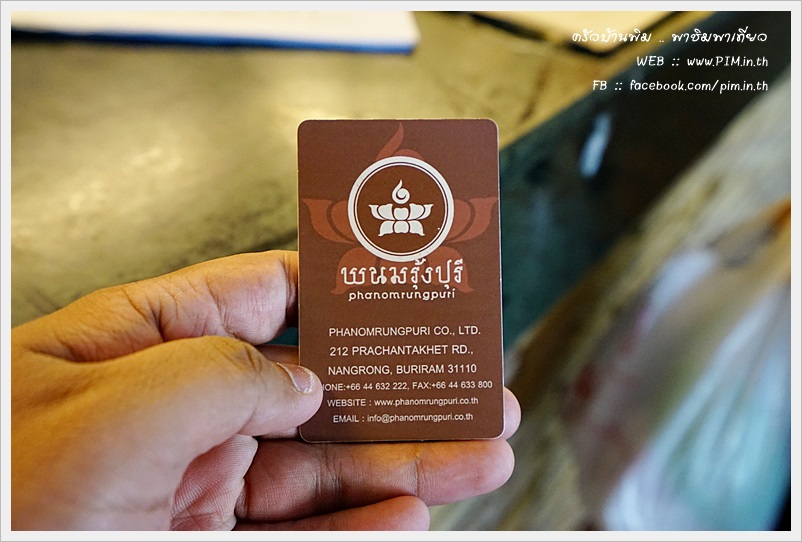 They do have a restaurant here. But at that day, it's full of people who attended in the private seminar. So we had to have our breakfast at the pool. It's kind of nice, nothing bad. We liked it better than eating a decent breakfast in an air-conditioned restaurant.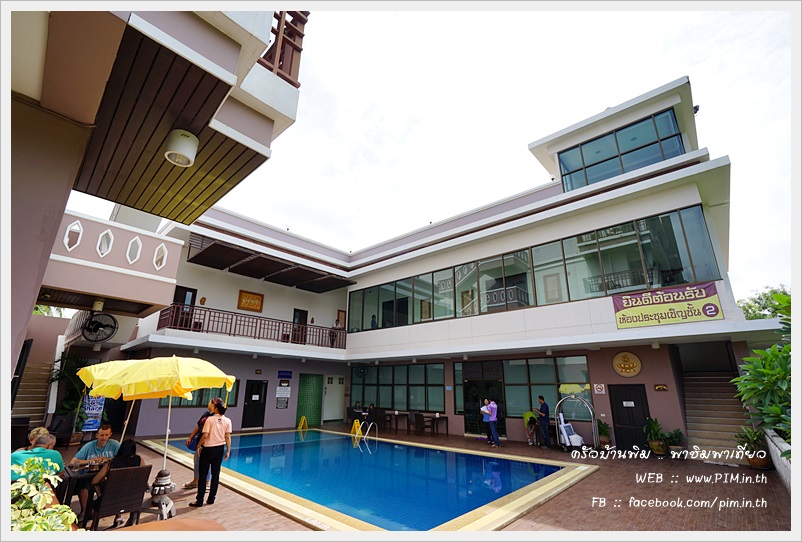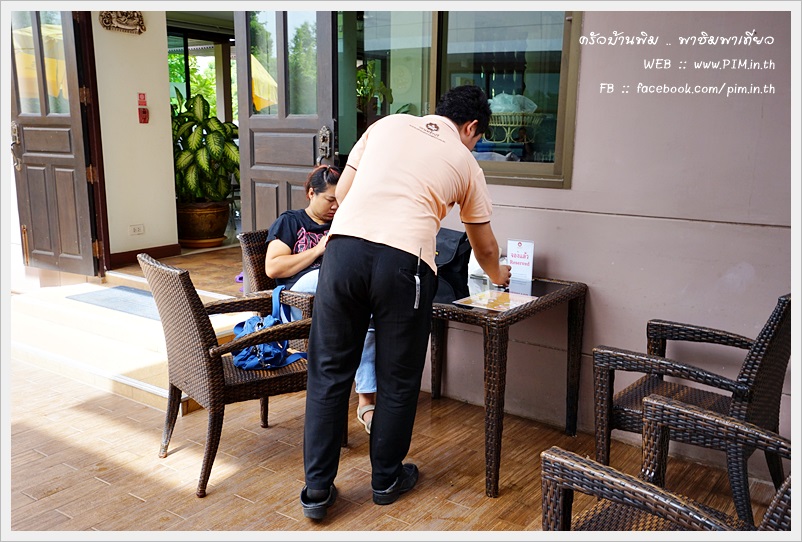 They do have Thai fast dishes for you to order, it's not a buffe't. You can eat as much as you want. They also serve American Breakfast too.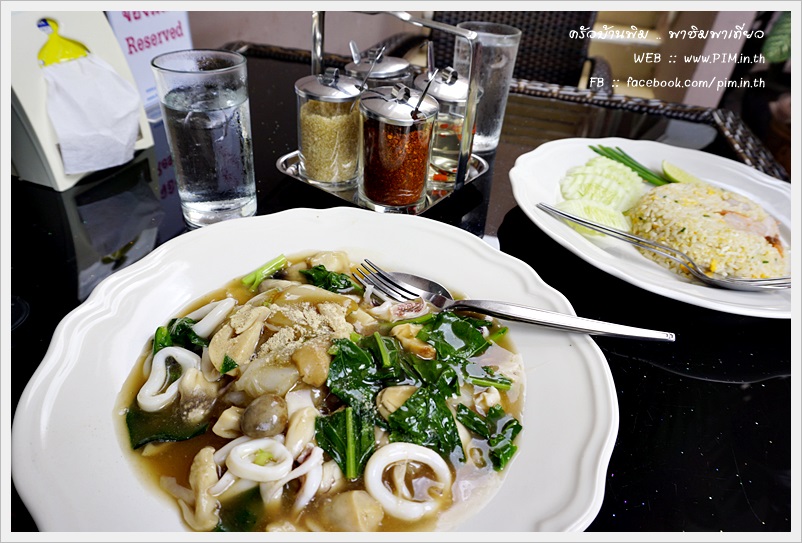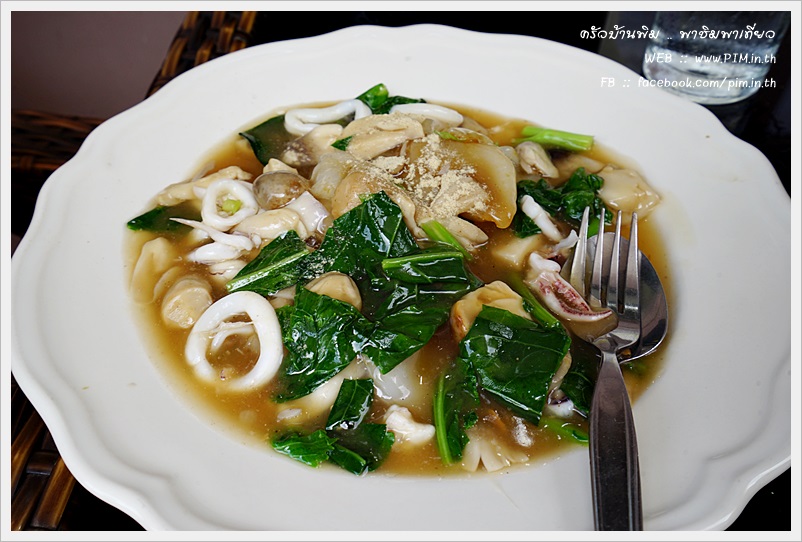 In the lobby, they do have some OTOP products available for you to purchase too, with the fair prices.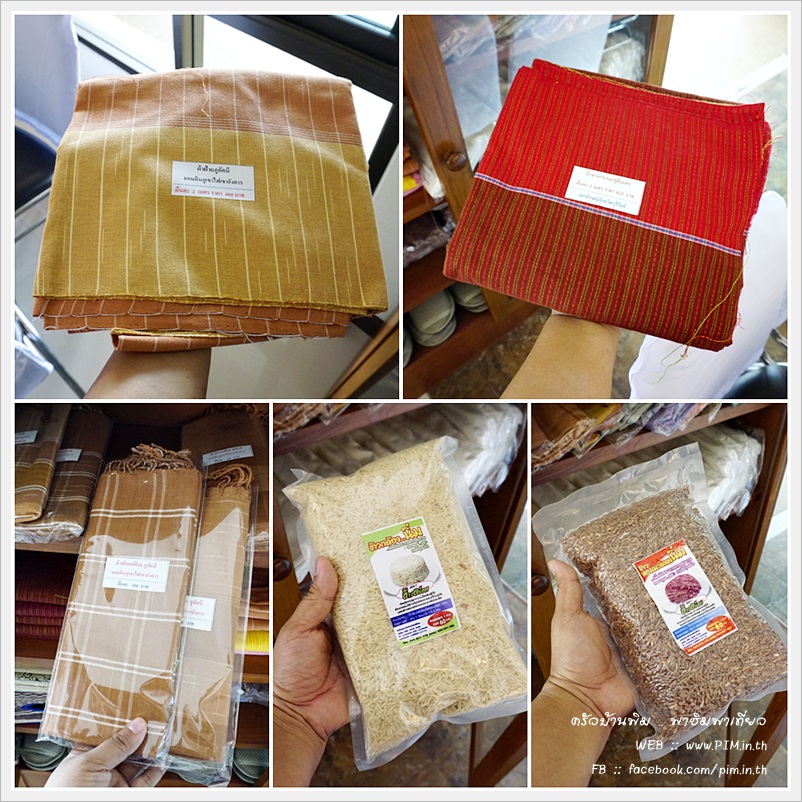 From Phanomroong-puri, our next destination is one of the most famous Braised pork leg restaurant. We tried one yesterday, and this one is just on the opposite site of the road from our yesterday's Braised pork leg restaurant.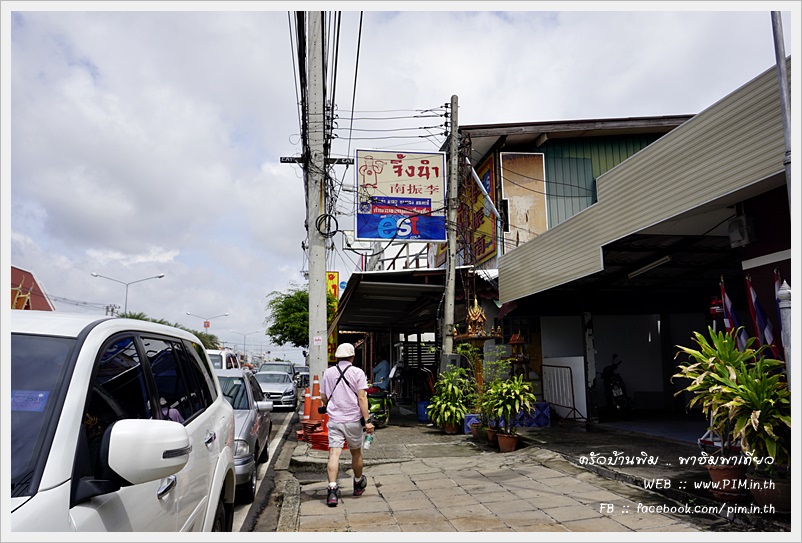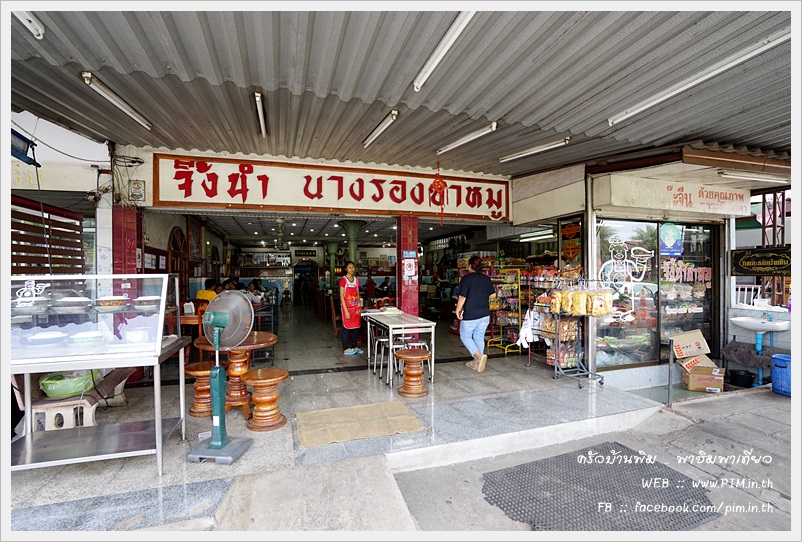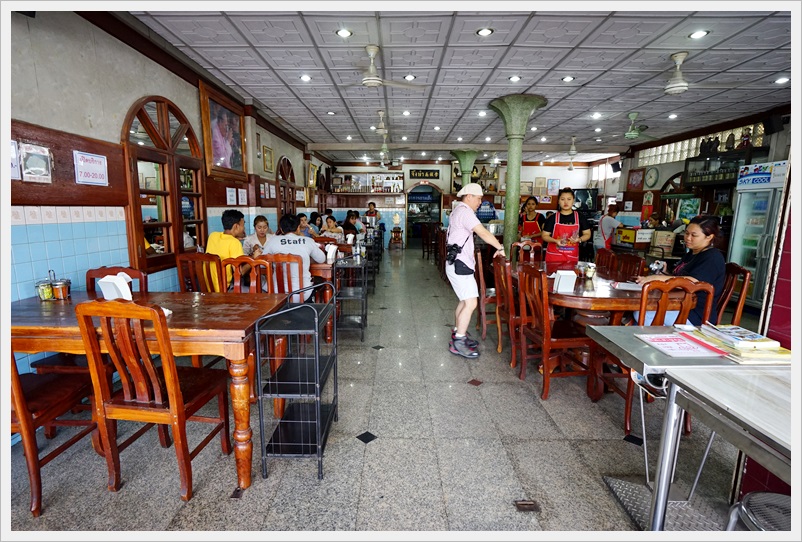 They do have varieties of food. You can find some Thai traditional food here. And they make it fresh.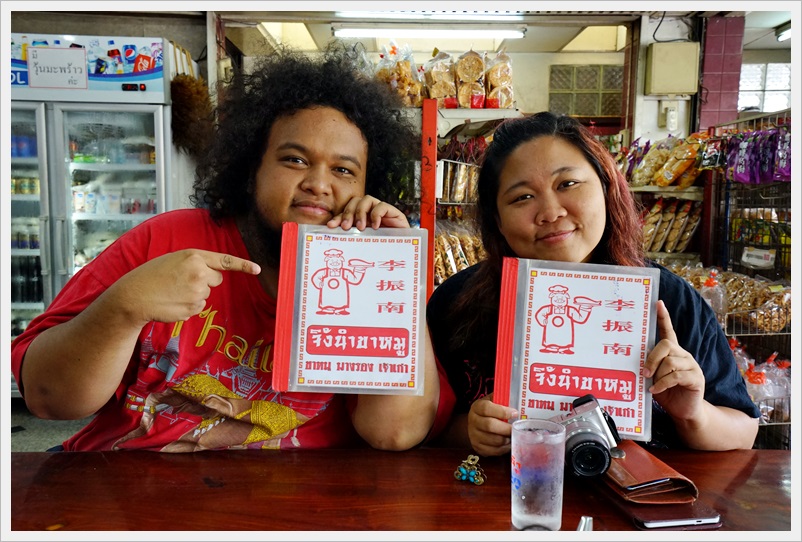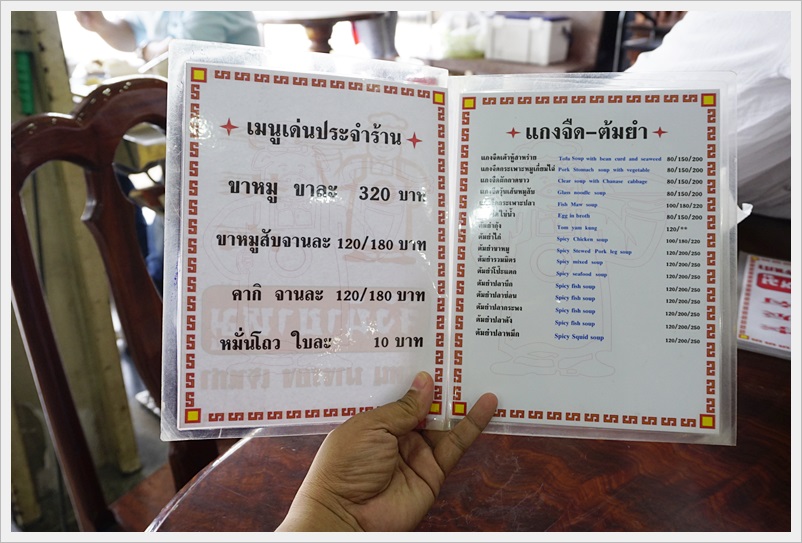 We ordered some amount of food. haha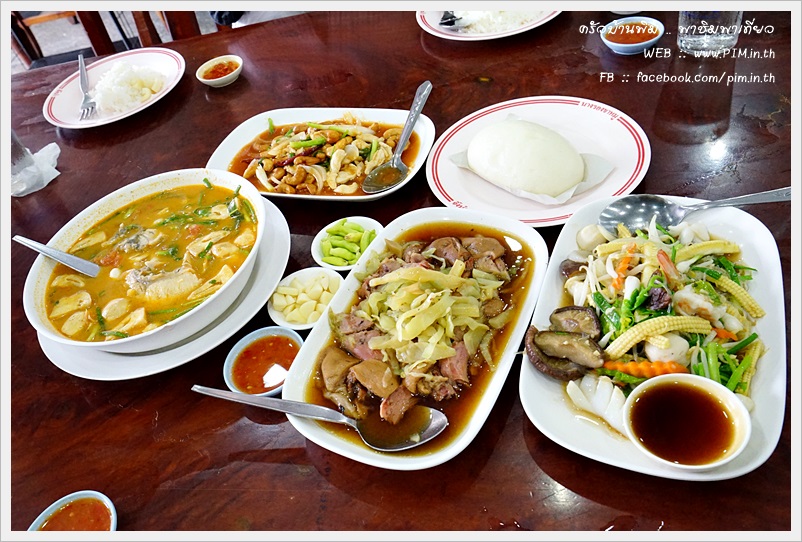 They sure served us good food. I like this one better than our yesterday's restaurant. They serve traditional braised pork leg but with some more fine detailes in it. It tastes good, we like it. The other food is fine, like ones you can find anywhere. They also have some Thai dessert available too.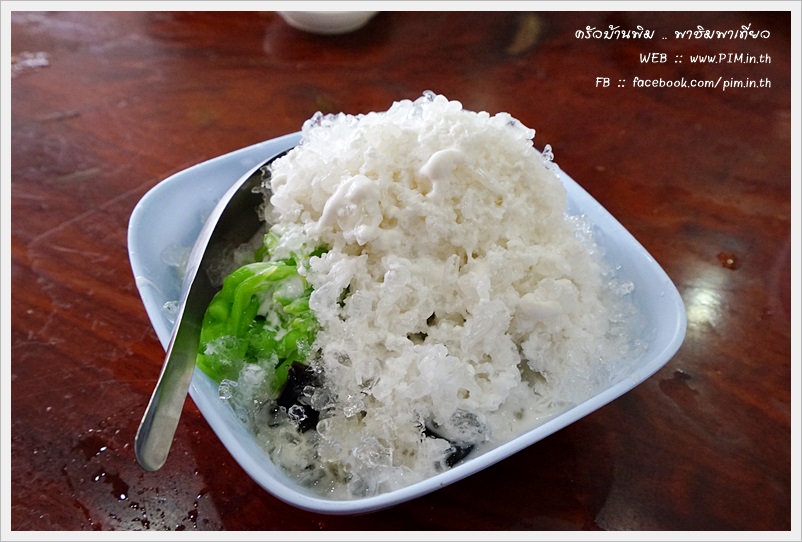 And our next stop is "Nong-ta-gai" community at Nang-rong district. They make good silk-clothes and you can also see & learn about how they make it. It's the open community that everyone can join.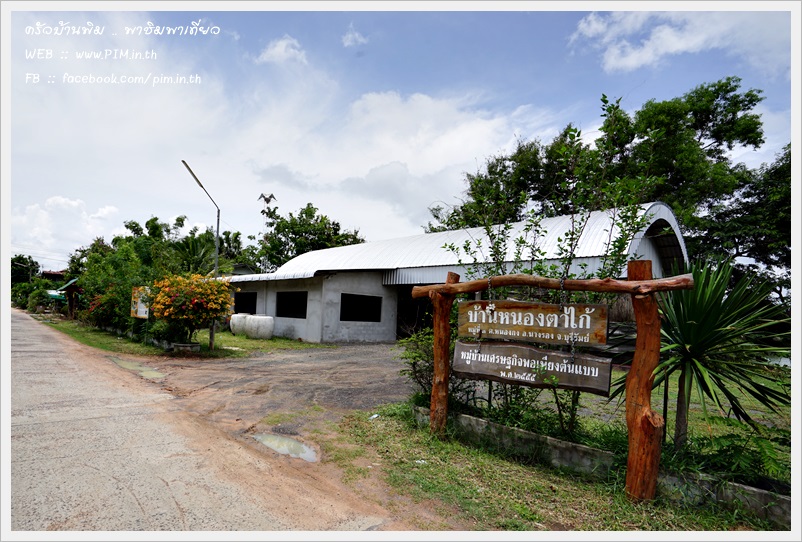 I contacted them 3 weeks before the trip. But unfortunately, it's not the silkworm growing season at the time we were there. But we still get to learn about how it's made.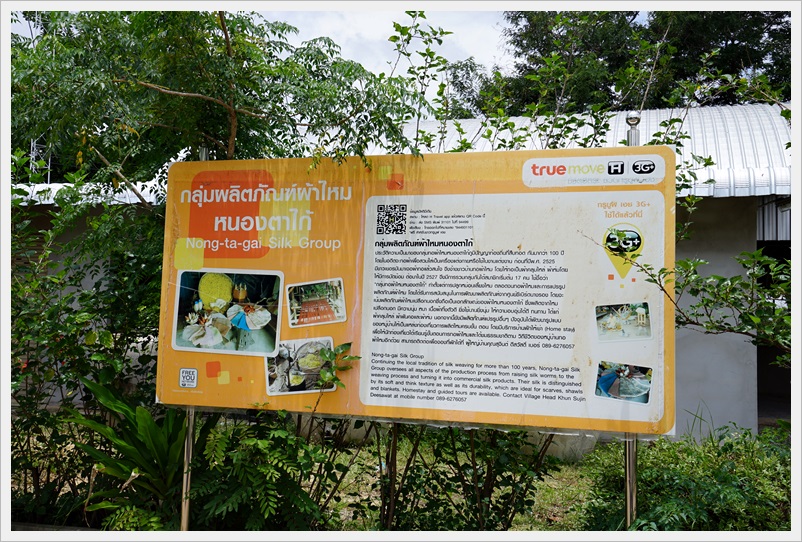 They've been doing all these good stuffs for a long long time. Now they made it a learning center of how you make silk-clothing. They have more than 20 guest houses for your home staying too.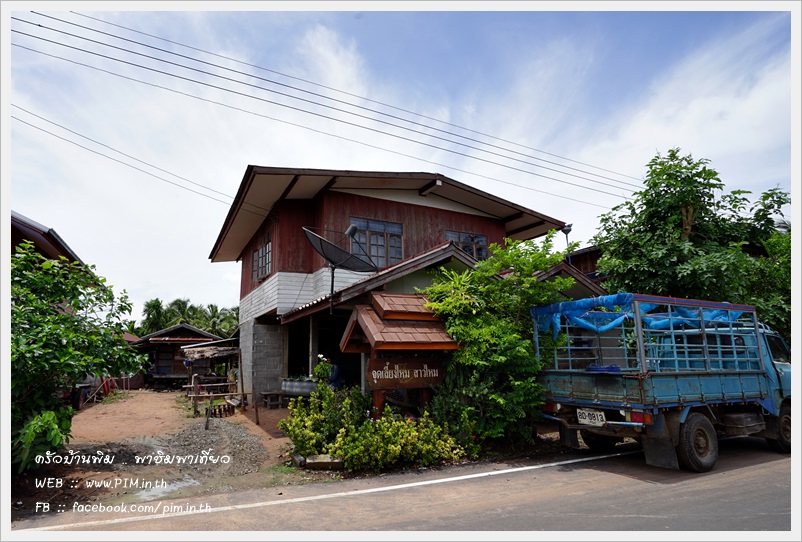 First, we paid a visit to one of community members' house.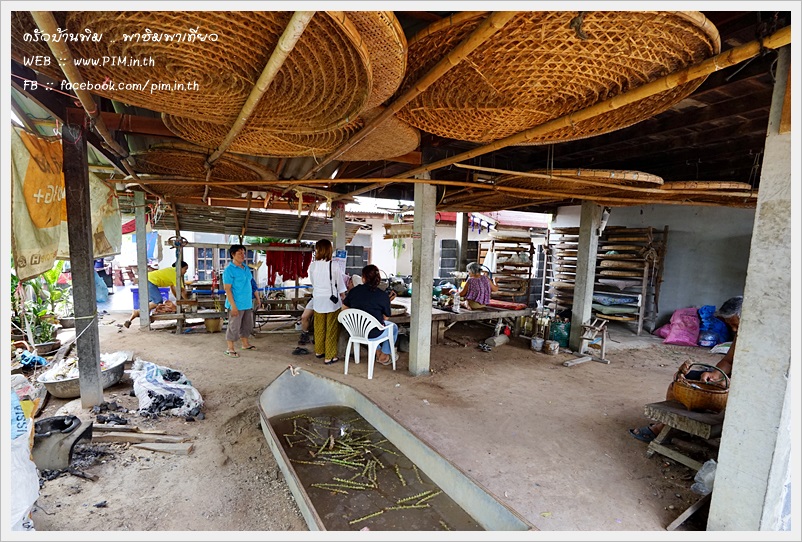 This is where they grow silkworms. Interesting, isn't it? All the silk clothes from Thailand you've heard about came from things like this. All these bamboo pans were used to grow the silkworms, ones wrapped with clothes are ones that hold the silkworms inside, they always eat while they're in the dark. And that's why they wrap them all.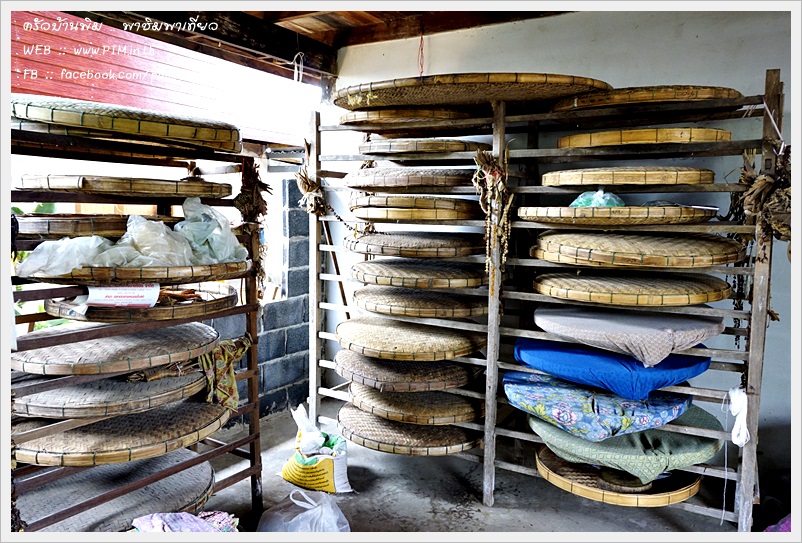 The house owner took one of the pans out and unwrap the cloth for us. Now you can see how silkworms look like when they're 6 days old. We need 50 days for silkworms to be the fully growths that will be used to make silk-clothes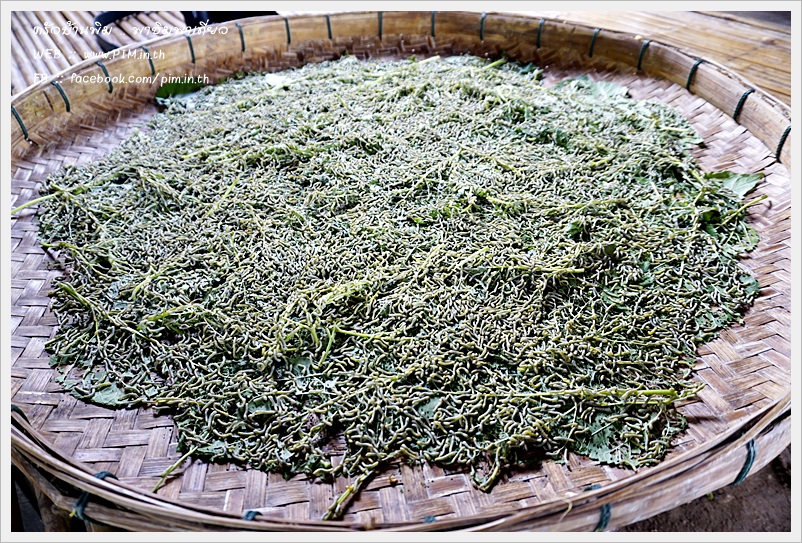 (Look how tiny they are at 6 days)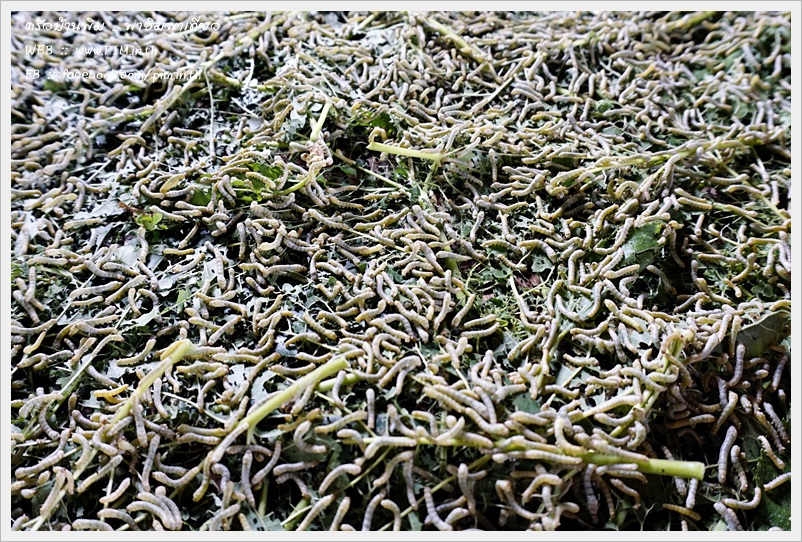 They feed them with white mulberry leaves. The worms are sensitive to what they eat. The community members always have to choose how aged the leaf is before feeding it to the aging worms. The different ages of the leaves is suitable for the different ages of silk worms.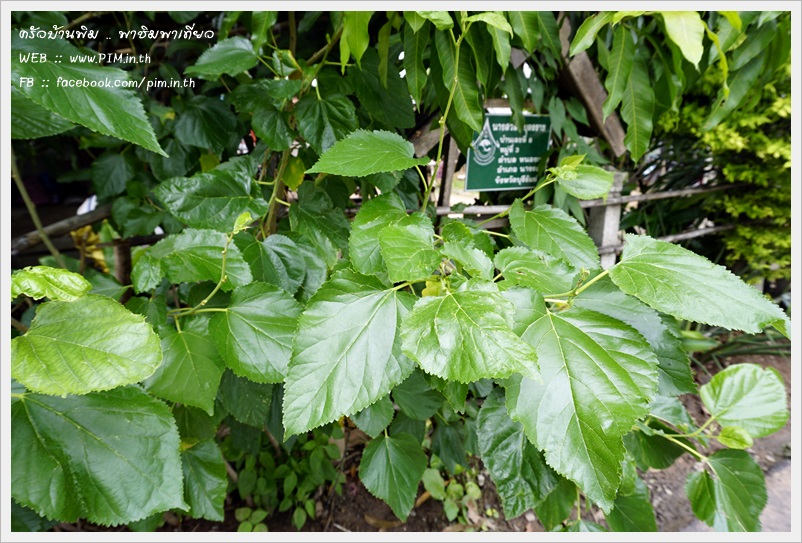 When they aged enough, they'll turn themselves to chrysalis form. And after 8-10days, they'll get out of the chrysalis as a butterfly. That's when the community members collect the used chrysalises and turn them to the silk threads.
และหลังจากที่เราเลี้ยงไหมไปได้สักพัก เมื่อหนอนไหมเข้าสู่วัยหนอนแก่ หรือที่ชาวบ้านเรียกว่าหนอนสุก ก็จะชักใยทำรังหุ้มตัวเอง แล้วก็ลอกคราบเป็นดักแก้ จากนั้นประมาณ 8-10 วันก็จะกลายร่างเป็นผีเสื่อและเจาะรังไหมออกมาเพื่อผสมพันธุ์และวางไข่ต่อไป แล้วเมื่อถึงตรงนี้เราก็จะได้รังไหมมา แล้วก็จะนำไปสาวเป็นเส้นไหมกันต่อไปอ่ะค่ะ โดยถ้าเป็นหนอนไหมพันธุ์ไทยแท้ก็จะได้เส้นไหมออกมาเป็นสีเหลือง แต่ถ้าเป็นพันธุ์ไทยลูกผสมก็จะได้เส้นไหมออกแนวสีขาวโปร่งแสงนะคะ (ในภาพด้านล่างคือไหมด้านใน จะเป็นเส้นละเอียด แต่ถ้าเป็นไหมด้านนอกหรือที่ชาวบ้านเรียกว่าไหมเปลือกนอก เส้นจะหยาบ จะเอาไปใช้งานต่างกันค่ะ)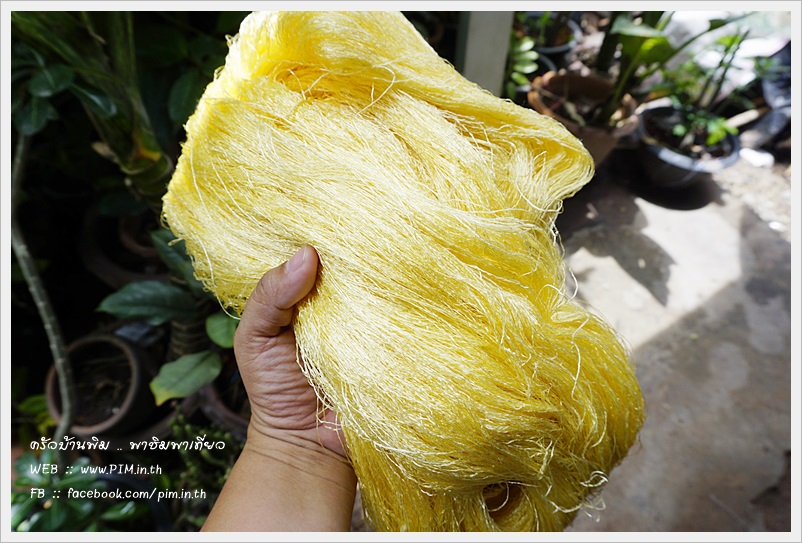 Now it's time to turn the silk threads into some clothes. They change the thread color with natural dye.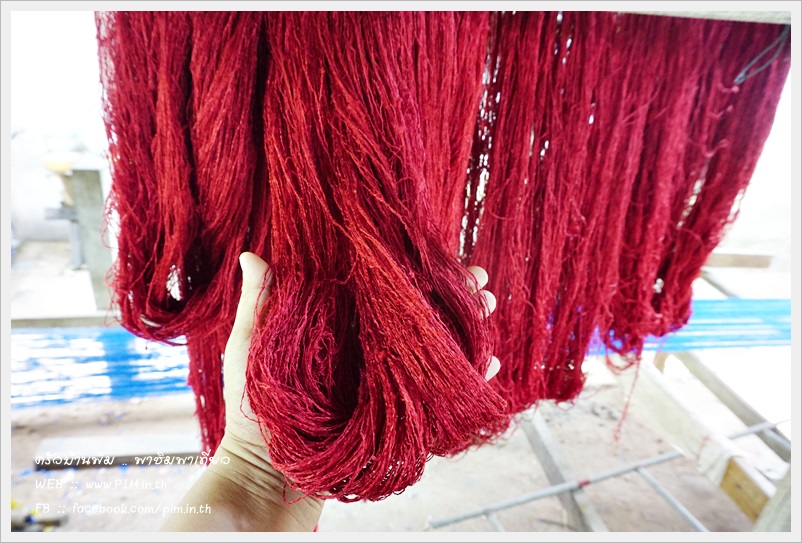 Then the villagers will weave all those threads into clothes with their homemade weaving maching.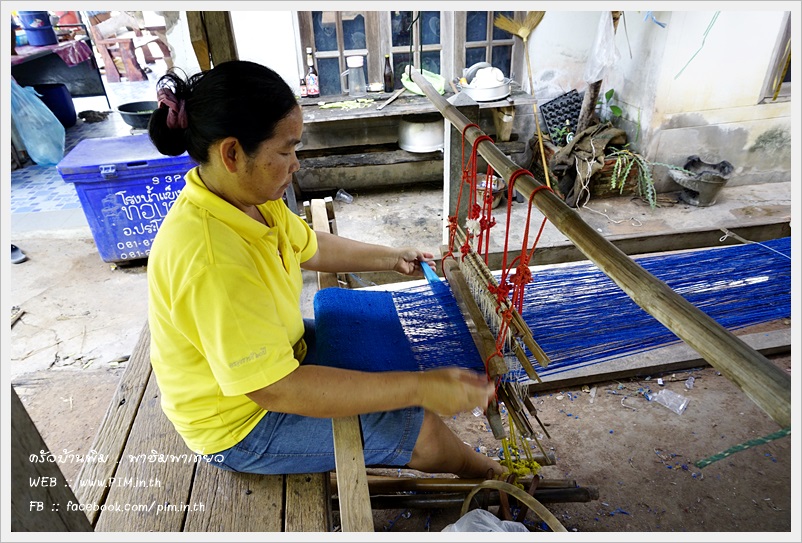 This time, they're making scarfs our of meters long threads.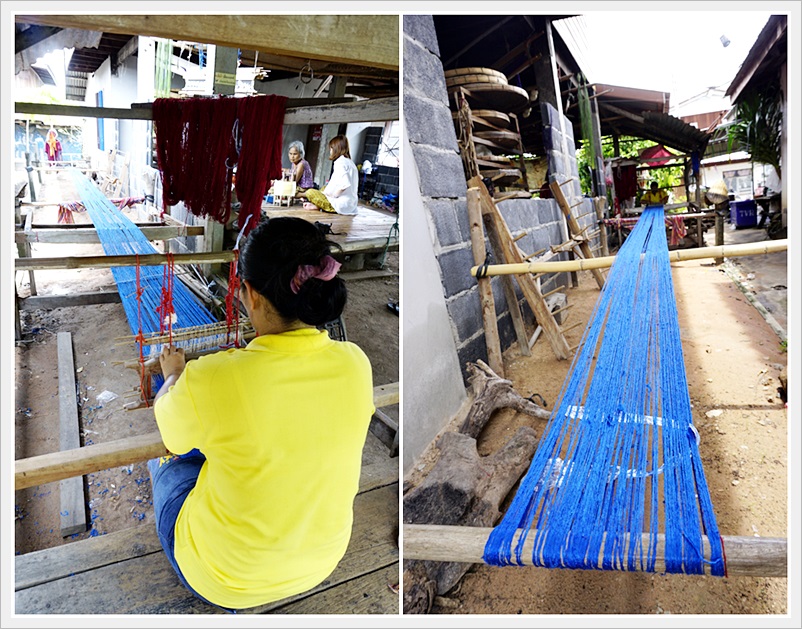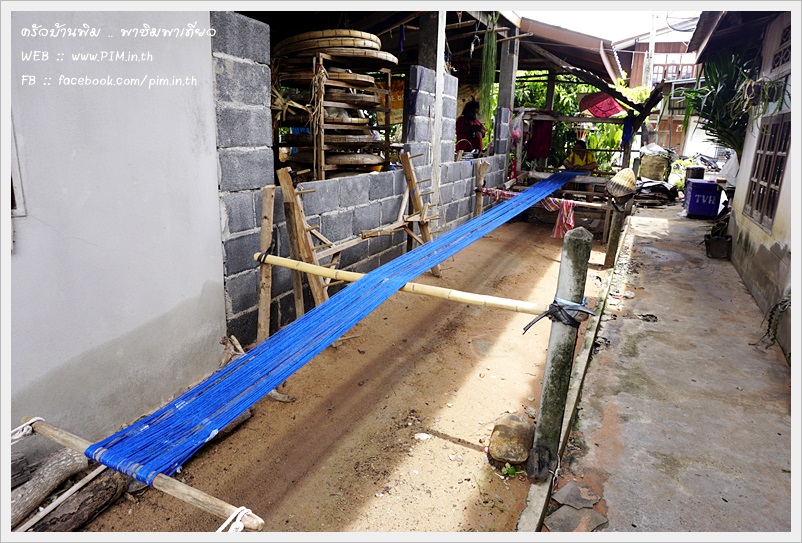 They you get this. It takes time, but it's worth it. Silk clothes are something different from your everyday clothes. It's very silky smooth. Have you ever heard of the phrase "smooth as silk"? That's just how smooth and soft it is.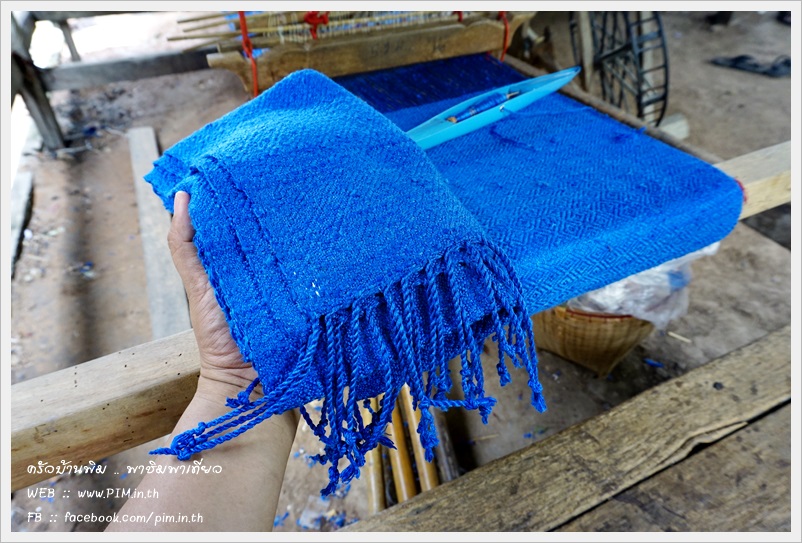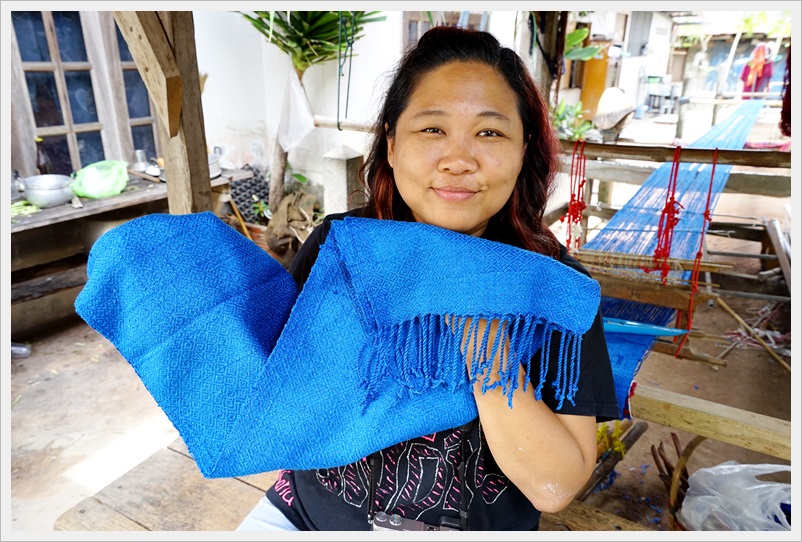 And the community's representative brought us to her house. She has a stock of silk-clothings.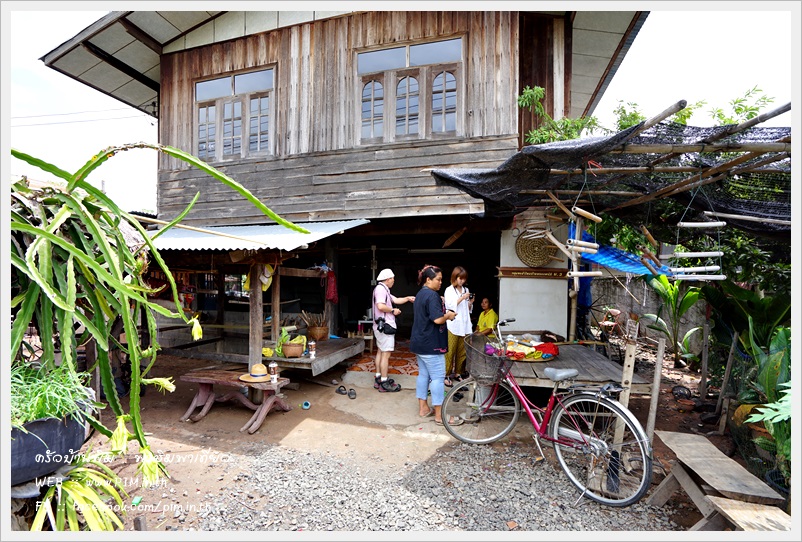 There are varieties of silk-clothes here. Once you're used to the touch of silk-clothes, you are most likely to be a silk-clothes addicted. I'll bet on that.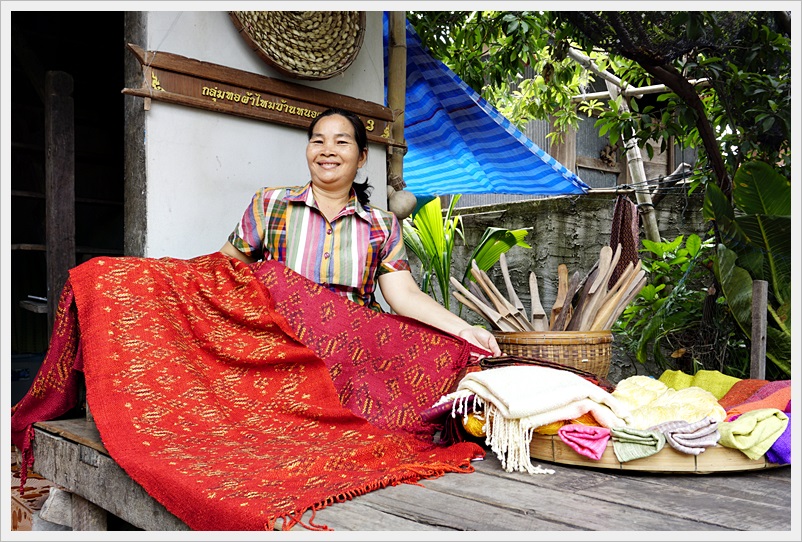 The prices are vary. These two cost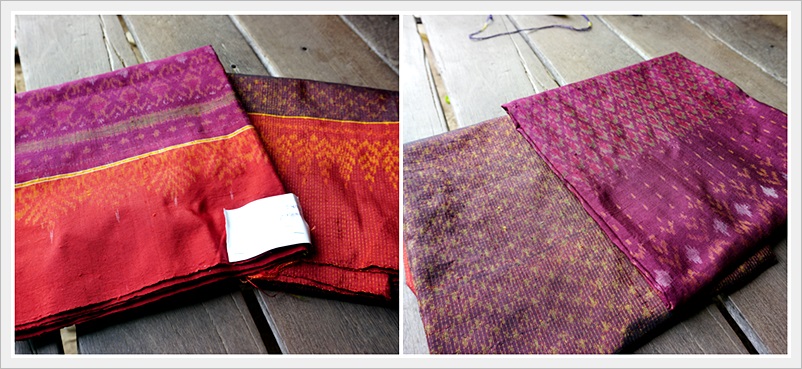 The shawl cost around 1,500~1,600THB. That's just $40-50USD for everything.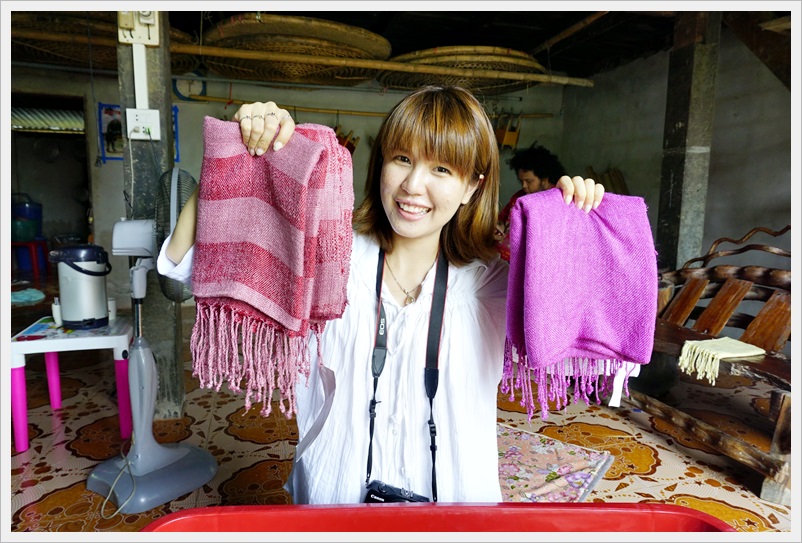 The scarfs cost around 500THB. That's just $15USD for such efforts, nothing near "expensive". It's pretty cheap if you ask me. I don't usually buy clothes and anything that would ruin my financial status. But I got 3 for myself. They're worth every penny.
Make sure you take your time here. Contact local tourism authority. They'll provice you the information you need.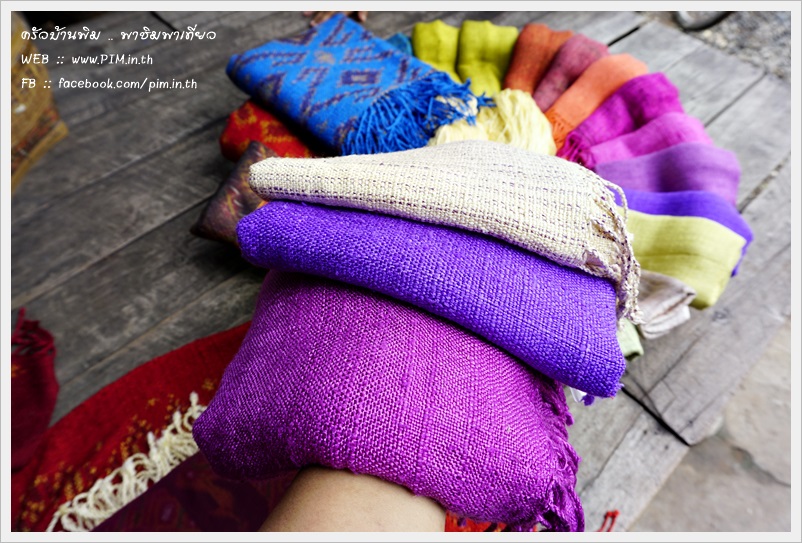 Nang-rong Braised pork leg aside. There is one another pork leg restaurant. They are the specialists that know the deepest of what they're doing. This one is located in "Lum-Plai-Maas" district". So we decided to go there.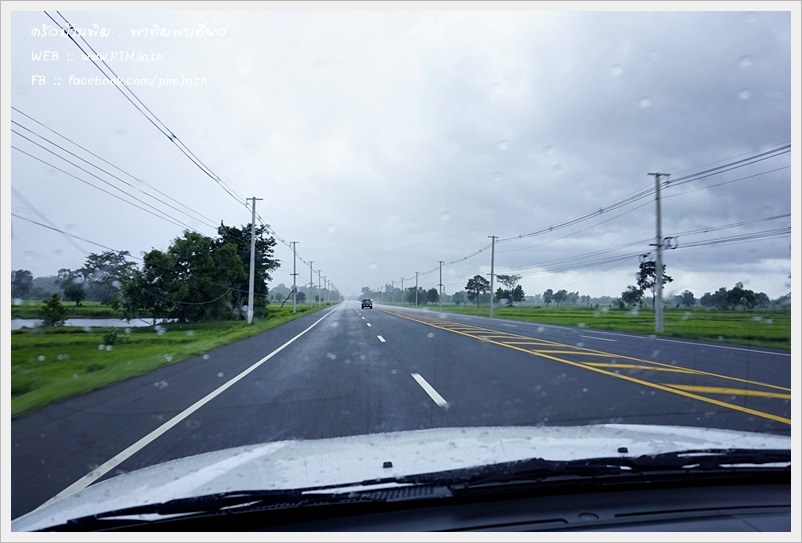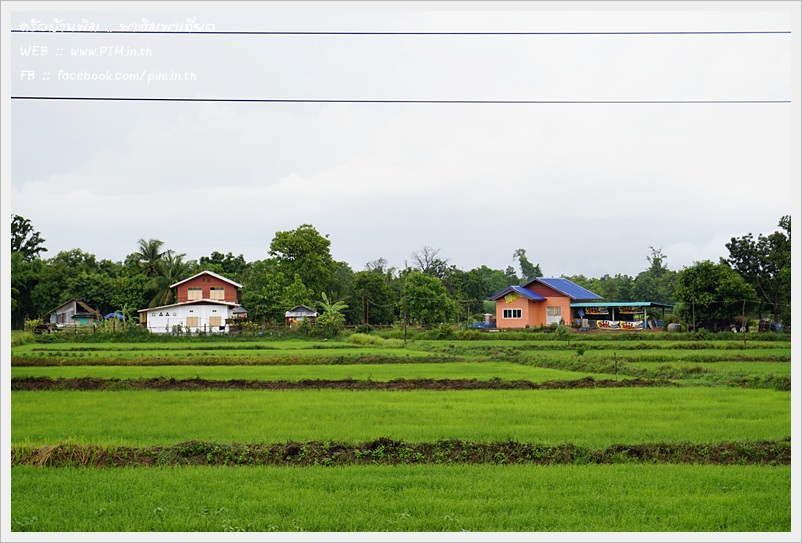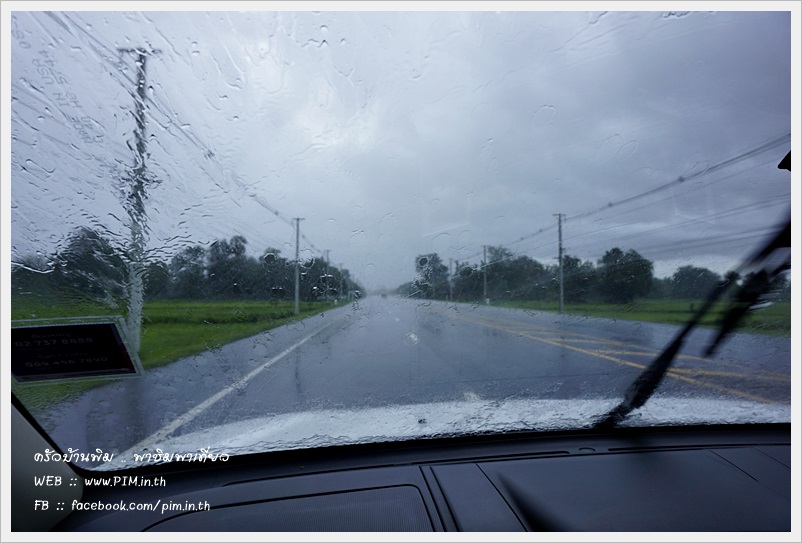 We arriveed at the district at 2PM, the plan was 12PM, yhat's very unfortunate, but we had no strict plans at all, and that's great. It rained hard, my husband had to drive slowly, safety comes first when it comes to journey, everything.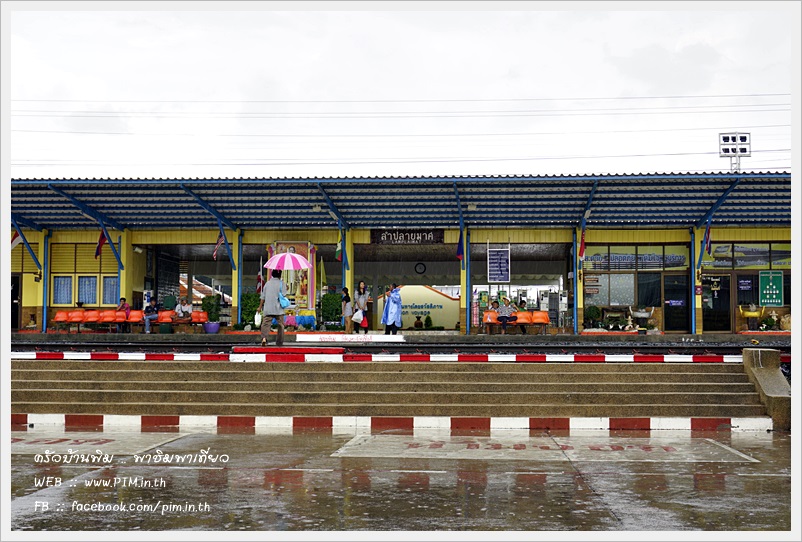 This pork leg restaurant "Perm-poon" is located just a couple hundreds meters away from the train station. But unfortunately... there's no miracle or anything. They're already closed. Oh dearrrrrrrrrrrrrr... we didn't even know what to do, we expect to have had some great braised pork legggggggggggggggggggggggggg.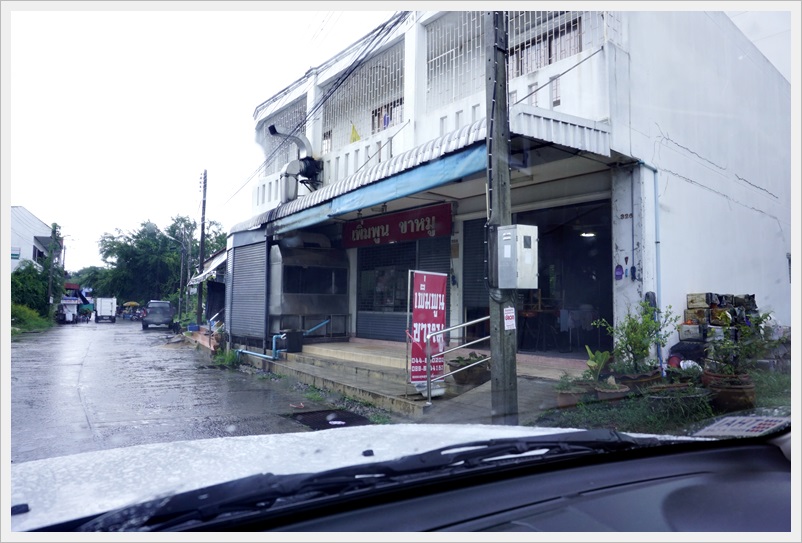 "SOLD" but there are still some that's left for ones who want to bring it home. We don't have any opportunity left to bring this home. We're going back to BKK by plane so we can't. Maybe next time...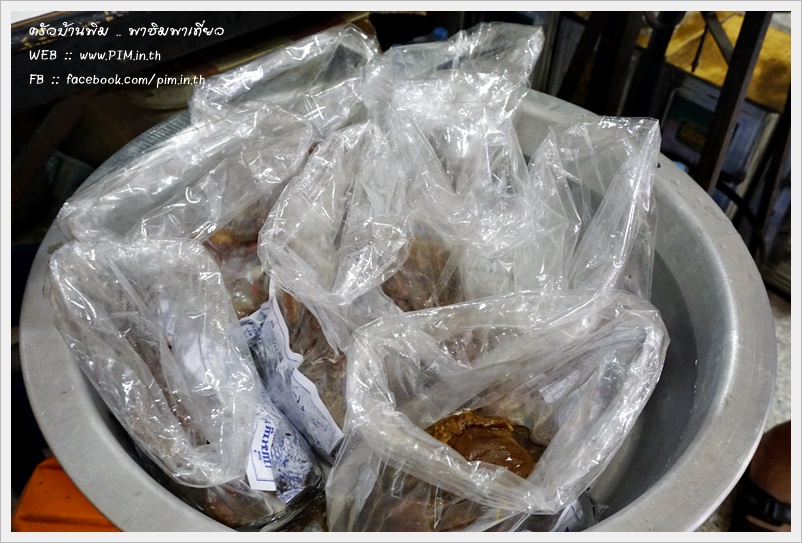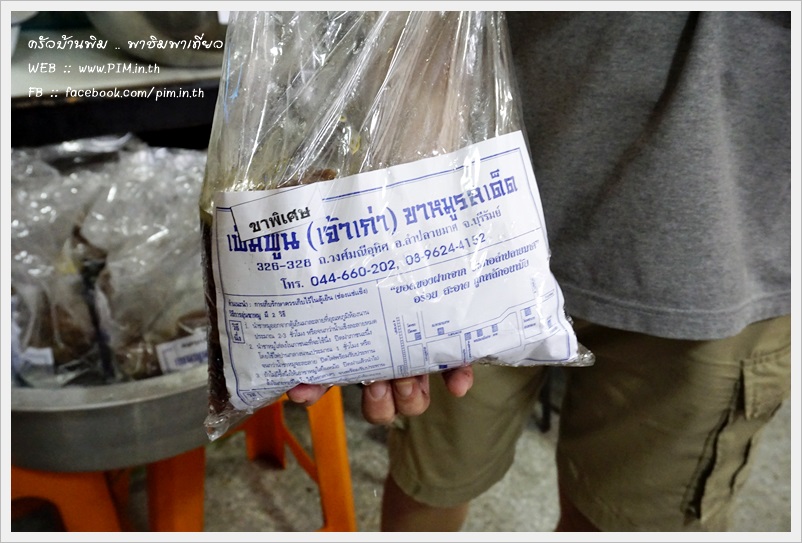 We have to go to "Khon-Kaen" to return the car to our sponsor and get on the plane there by 6:30PM. So we just went there without any stop.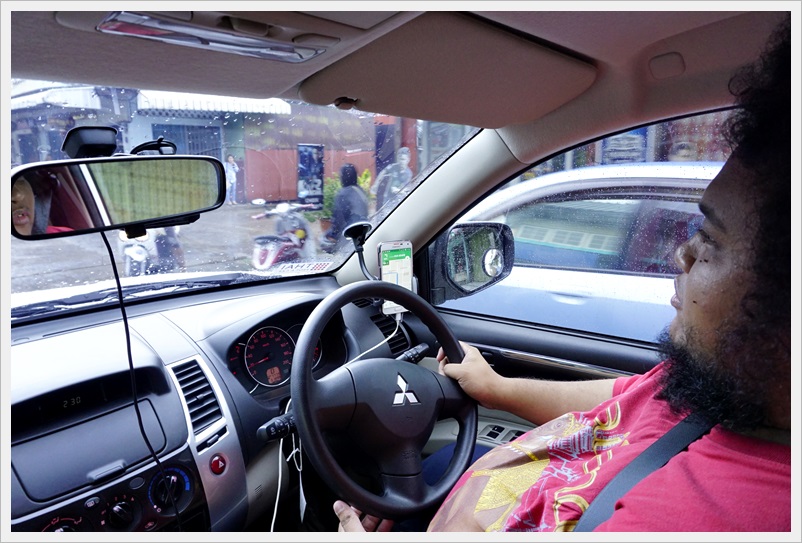 We faced some difficulties. You might want to be prepared. Things can happen and comes out of the blue.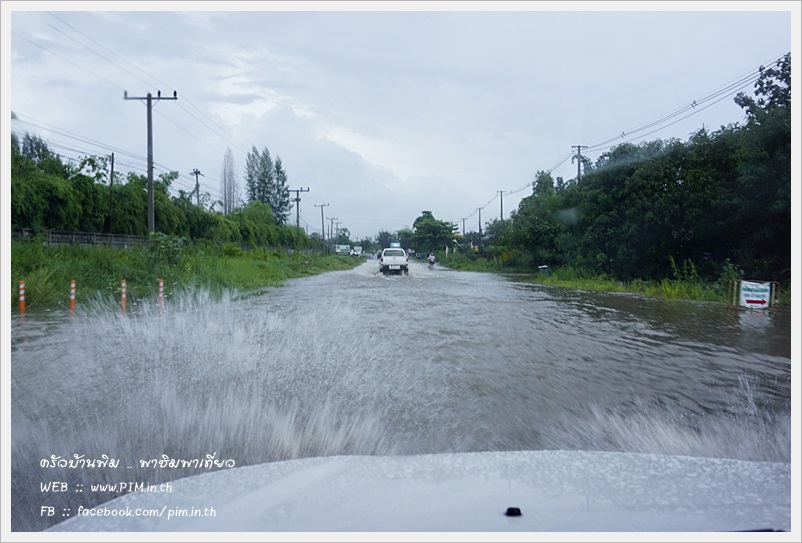 We arrived at "Khon-Kaen" at 5:30PM. We made it in time. yey!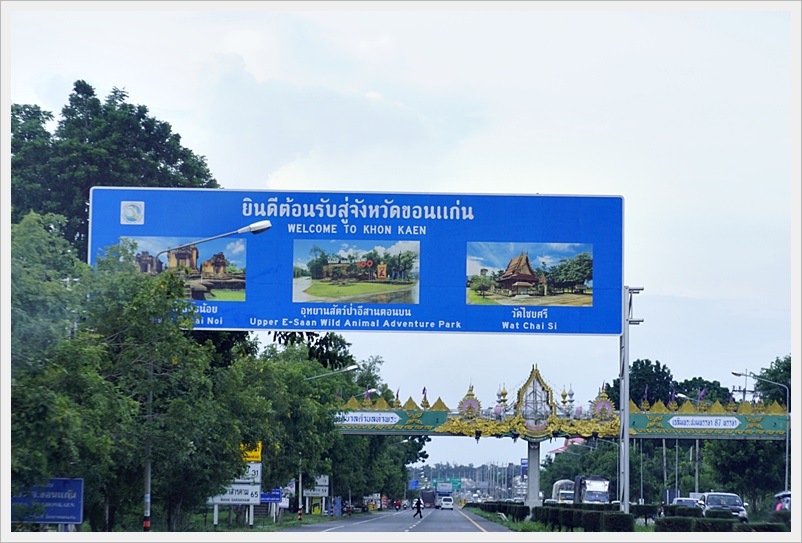 We paid a visit to this restaurant just 1km away from the airport.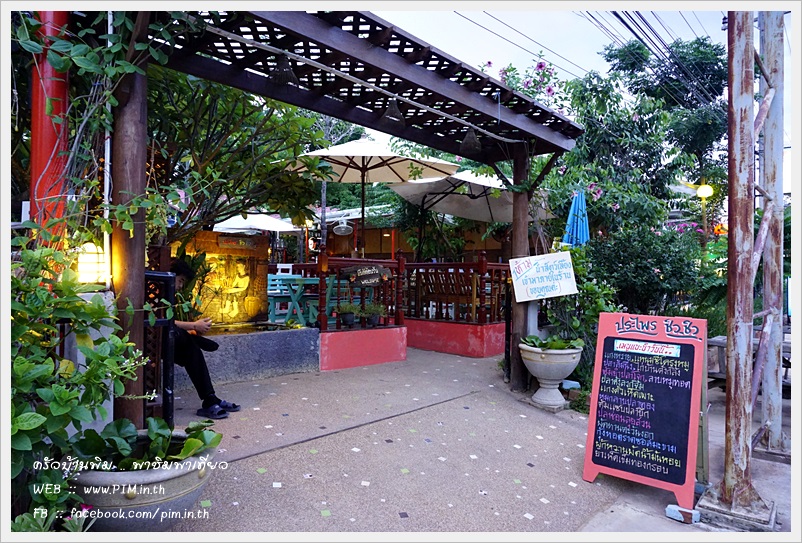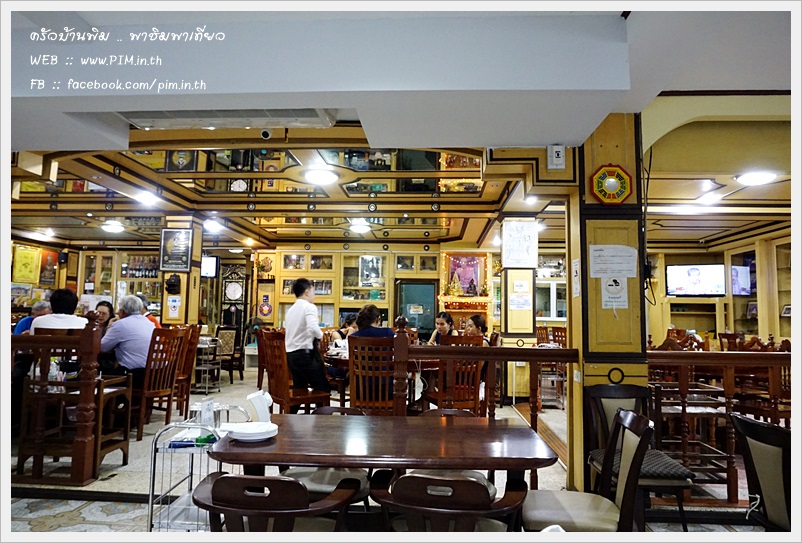 They have tons of food on the menu. Thai, Chinese or E-sarn food, it's your call.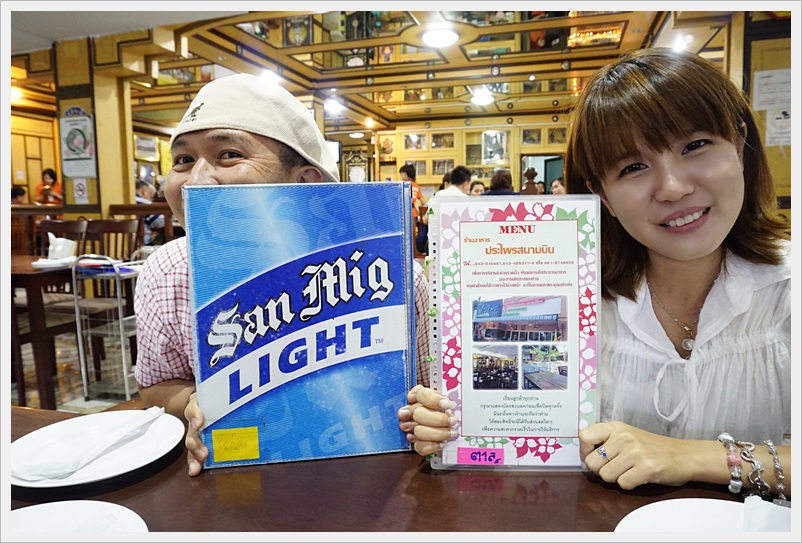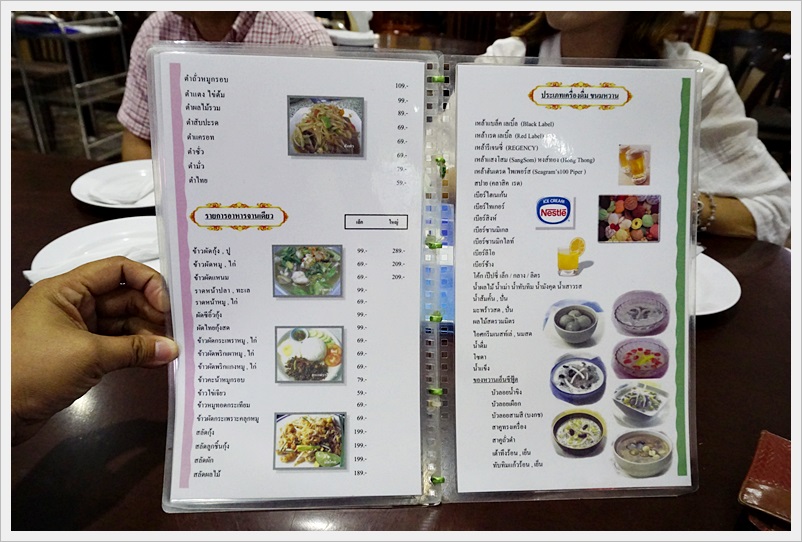 At time being. We ordered some fast dishes to save time. No more error needed, no error is actually needed. haha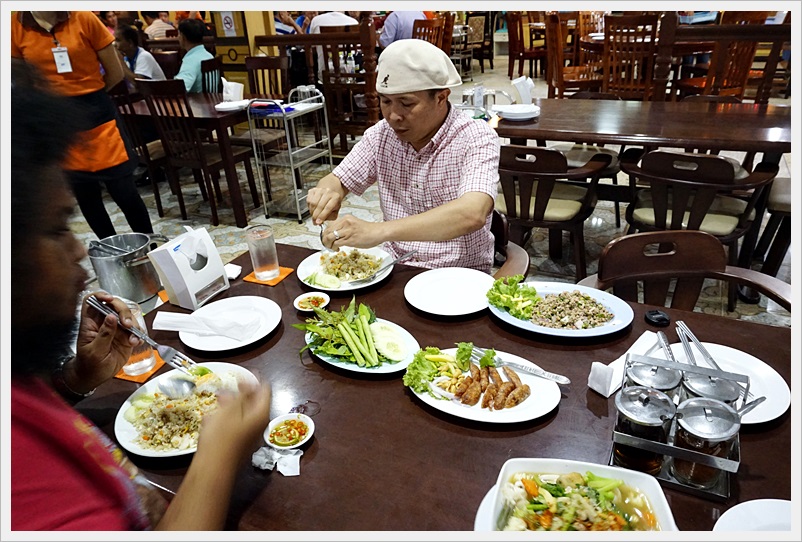 They do serve good food, with a little bit higher pricing than standard restaurants. This dinner costed us 800Baht.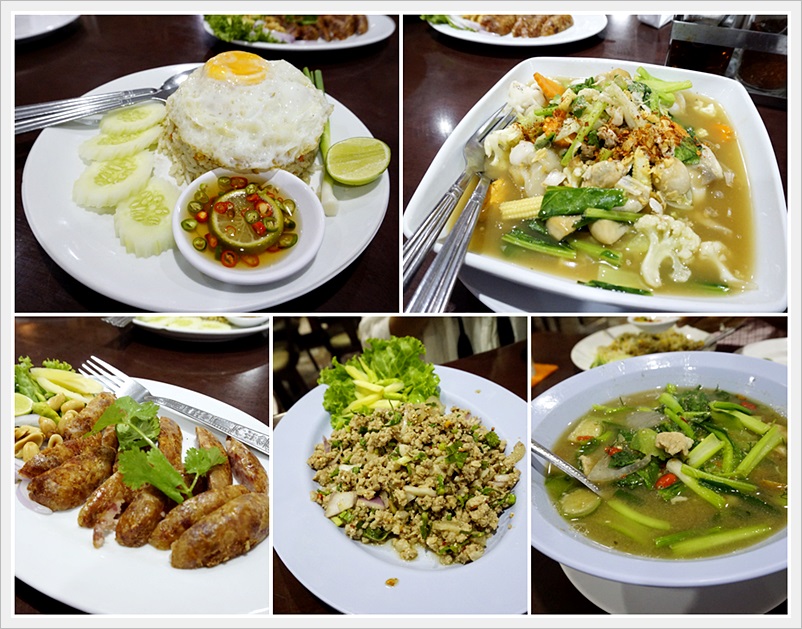 We returned a car to our beloved sponsor "Thai Rent A Car" just in time. Thank you, Thai Rent A Car. Without you, we wouldn't get this far. Mitsubishi Pajero Sport sure is a car that can bring you anywhere. Get one for yourself when on the trip. Thai Rent A Car is always there for you!
And we checked-in at NokAir service counter. Thank to NokAir that gave us an opportunity to fly with ease. We're really happy with NokAir. You get good services even in an economy class airplane if you fly with NokAir. Thank you!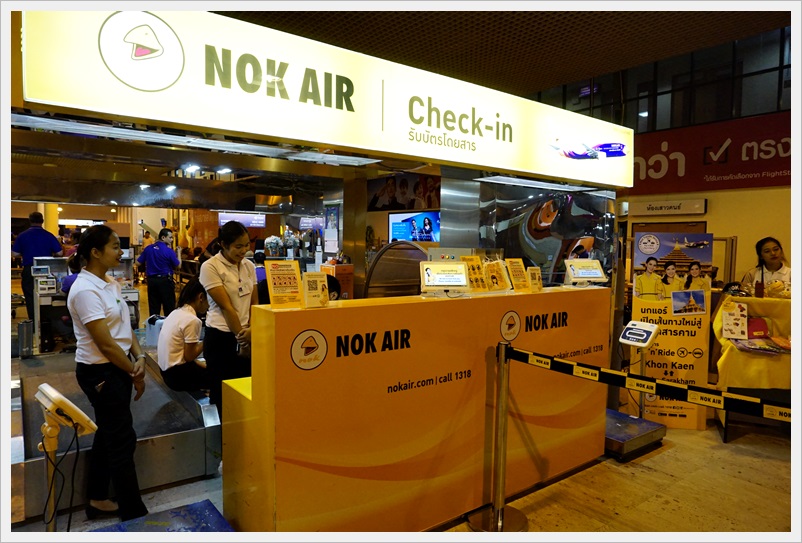 It's time to hop-in!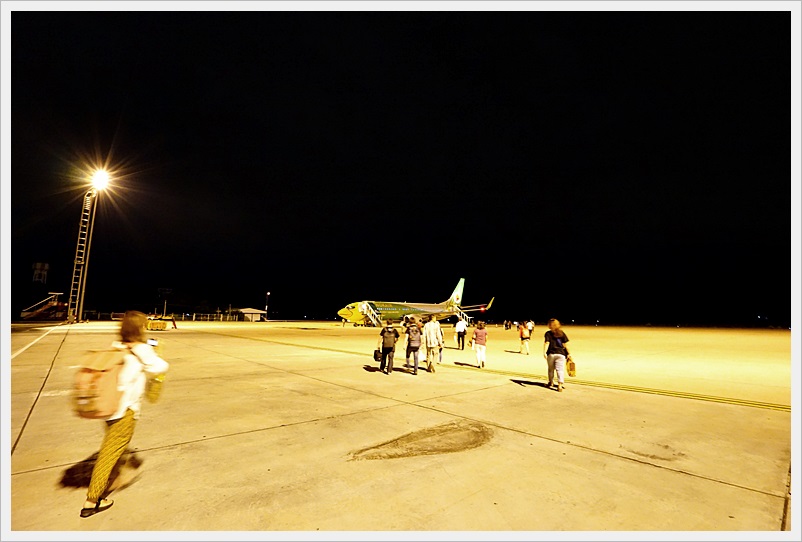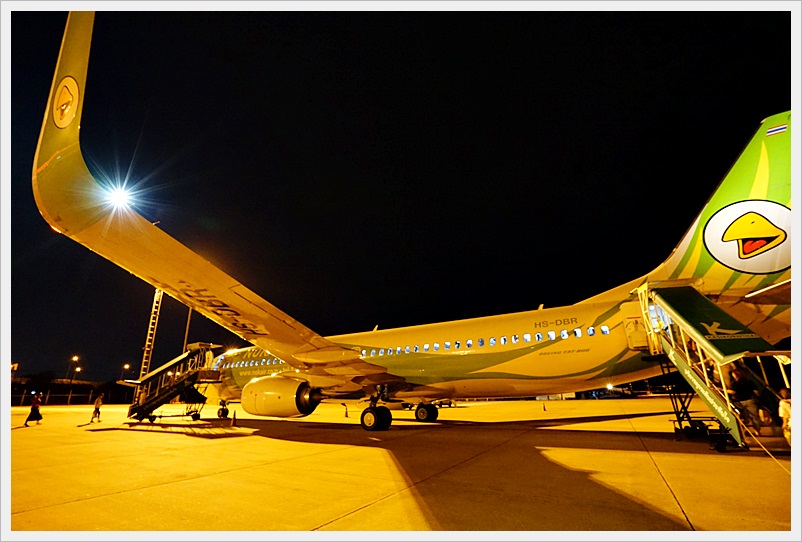 It took only 55 minutes and we've arrived at Bangkok safe and sound.
We would like to show our gratitude to our sponsors who made this happen, Thai Rent A Car, NokAir, Keen, Outdoor Innovation and all the people we met. With all of your supports, we did have a good journey with our friends. We got opportunities to do many things that we don't usually do. We learned and experienced many and many that we wouldn't normally do. We've also learned that Buriram is a great province. We made good memories and bonds. We really appreciate being here and there.
Thanks to Tourism Authority of Thailand that started this great campaign. Thailand just got better!
And many thanks to you too! All the readers and followers that have been supporting me all this long. We wouldn't have come this far without all of you.
I hope to see you again next time. The amazing journey never stops! Have ones for yourself! Good luck and have fun!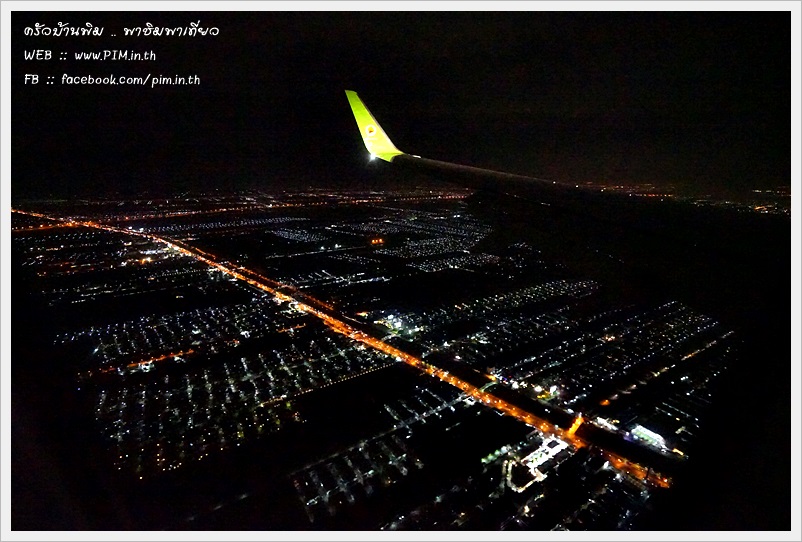 ---
It's possible for us to have such a great beautiful trip thanks to the sponsors that had supported us til the end.
We really appreciate all the efforts and supports from our sponsors.
Thank you NokAir, Thai Rent A Car, Keen, Outdoor Innovator and Tourism Authority of Thailand that made this happened.